High Street stores in Rugby
Filters
Shops
Badminton, basketball, boxing, croquet, tennis, soccer, netball, pool, trampolines, table football, golf, squash, swimming, sailing, snooker, table tennis, rugby, fitness and cricket. Find a huge range of clothing, accessories and equipment with special offers and free delivery. Each sport has a separate department, once you enter the department you'll find all the items listed down the left side of the page and specials on the right. Don't be put of by the lack of anything in the centre of the page!
Golf
Balls, clubs, full sets, bags, clothing, shoes and a full range of accessories.
Fitness
Dumbells and weights, rowing machines, exercise bikes, treadmills, body fat monitors, heart rate monitors and lots, lots more.
Show +

7% off all Tennis Rackets
Show +

6% Off Badminton Rackets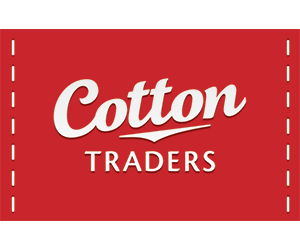 Cotton Traders provide a huge range of leisure clothing, footwear, exclusive licensed product ranges for big names like BUDWEISER & GUINNESS, classic ruggers and team replica shirts, along with nightwear, bedding and other household textiles. The company are still very active in the rugby world, providing a range of 'tough as the game' rugby Teamwear, and as official suppliers to Leicester, Gloucester, Sale Sharks and Barbarians, among others.
Save Big on Sports Gear, Sports Shoes & Sports Equipment. Stores around the country.
Shop securely online for sportswear, fitness equipment and accessories.
Mitre is one of the leading brands worldwide for sports equipment with Mitre footballs being the footballs of choice for the English League.
Find your local Intersport store but no online shopping.