Art Books
CATEGORIES
Filters
Shops
Waterstone's, the leading specialist high street book retailer, has launched its own online retail website offering a wealth of books and book knowledge and access to expert booksellers from Waterstone's stores around the country.
Now also selling DVDs.
+
Black Friday Half Price Deals
Black Friday Half Price Deals
Get half price on a selected range of books this Black Friday
Valid until Monday, 28 Nov 2022.
Hive offers competitive prices on a huge range of books, eBooks, DVDs, music and stationery. Hive supports a network of over 360 independent high street retailers and offers free in-store collection or home delivery.

By shopping on this site you will be helping to support independent bookstores and local high streets.
+
Free UK Delivery
Free delivery throughout the UK
Valid until Tuesday, 27 Feb 2024.
The Amazon UK site - probably the most well-known online book seller. Expect excellent customer service, a large selection of books in stock and speedy delivery.
Browse and safely order from more than 1.4 million titles in print.
The Works offers great value artist materials, books, art & craft supplies, gifts, toys and games.
View all 6 Offers
AbeBooks is the world's largest online marketplace for books. Whether it's new, secondhand, rare, or out-of-print, you can find it here, through our community of thousands of independent booksellers selling more than 110 million books from around the globe.
Alibris connects you to thousands of independent book, music, and movie sellers around the world. With over 60 million used, new, rare, and out-of-print titles, they have what you're looking for!
Founded in 2012, Wordery is one of the world's fastest growing independent book sellers. Wordery offer a great customer experience and they already have over 3 million customers worldwide. Whether it's price, range, search, selection, purchase, security, support or delivery, Wordery's mission is to get your books to you as quickly, safely, securely as possible - and obviously for a great price!
The National Gallery online shop brings you their latest book publications, high quality fine art prints and products designed exclusively for The National Gallery. The online shop also features the latest exhibition gift ranges.
View all 11 Offers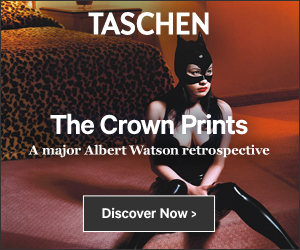 TASCHEN is the world's leading art-book publishing house. The company is known for having created a dazzling, audacious, and controversial world of eye-catching coffee table books spanning architecture, art, design, fashion, photography, style, and travel.
Set up as an alternative to Amazon, Bookshop.org supports local independent bookshops. Find your local bookshop on the site to support them directly or a percentage of the profit margin will be distributed to the bookshops every year.