Sports Clothes
CATEGORIES
Filters
Shops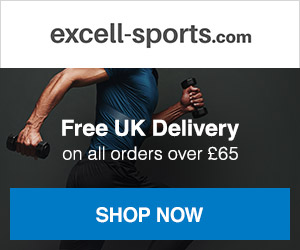 Shop designer sportswear, branded training equipment and sports clothes at Excell Sports.
Skimmed Milk provides joyful fitness and athletics wear that can be used across many low-impact disciplines ranging from Yoga, through Pilates to Gym or Spinning and whatever the next trends that become part of our daily life.
If you're looking for the best labels in streetwear and sport fashion, check out top labels now. Premiere stockists of Under Armour and O Neill.
Bringing you millions of products from thousands of sellers, OnBuy is an innovative and rapidly growing online marketplace. As a direct Amazon alternative, OnBuy delivers fantastic choice and even better value. Our low fees for sellers mean big savings for you - whether you're buying Toys, Tools or the latest in Tech!
Shop the latest women's, men's and children's fashion plus homeware, beauty and more.
Badminton, basketball, boxing, croquet, tennis, soccer, netball, pool, trampolines, table football, golf, squash, swimming, sailing, snooker, table tennis, rugby, fitness and cricket. Find a huge range of clothing, accessories and equipment with special offers and free delivery. Each sport has a separate department, once you enter the department you'll find all the items listed down the left side of the page and specials on the right. Don't be put of by the lack of anything in the centre of the page!
Golf
Balls, clubs, full sets, bags, clothing, shoes and a full range of accessories.
Fitness
Dumbells and weights, rowing machines, exercise bikes, treadmills, body fat monitors, heart rate monitors and lots, lots more.
Show +

5% off all Proform Products
Show +

7% off all Tennis Rackets
Show +

6% Off Badminton Rackets
Show +

5% off all NordicTrack Products
Musto are specialists in high-quality sailing, shooting and equestrian clothes and accessories.

Established in 1965, Musto was founded by Keith Musto, a British Olympic sailor and engineer, who combined his sports and technical expertise to create products to withstand even the most extreme conditions. Keeping athletes warm, dry and comfortable.
Established in 1989, Route One is one of the oldest street stores in the country, specialising in BMX, Skateboard, Inline Skate and ATB equipment.

Route One is owned and managed by the people who set it up in 1989. Since then they've been joined by over 100 riders, rookies and helpers in our stores and warehouse in Bristol. The average age of Route One staff is 22. Their commitment to our customers has made Route One the UK's leading independent street store. And together we have helped over 100,000 riders get started in the UK.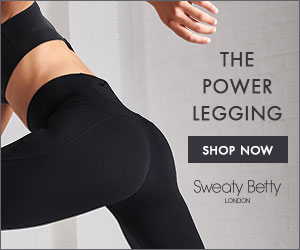 Why not look great while you're working out? Sweaty Betty has a wide range of clothes to look good in on the beach, at yoga, in the gym and on the slopes.

They have got their own beautiful product line and complement their offer with products from brands such as Puma, Adidas by Stella McCartney, MBT, USA PRO, Nike and Asics.
Roxy, Quiksilver's sister brand was founded in 1990 and is the only surf brand which is purely female focused. Roxy is committed to the core surf audience, sponsoring the leading athletes in board sports yet is also accessible within the fashion industry and has some great designs and rare prints on the garments.