The Second Hand Shop
CATEGORIES
Filters
Shops
Shop at Oxfam online! There are the usual Oxfam goodies as well as a huge selection of second hand and vintage clothes, music, dvds, books and homewares. Also find wedding favours, rare books, ceramics, stamps and coins.
Show +

20% off Unwrapped Charity Gift cards
Show +

20% off Tony's Chocolonely
Show +

50% off Divine Easter Eggs
Probably the most well known person-to-person auction site. This is the UK version. There are thousands of products advertised in all sorts of categories, from flights and holidays to toys, cars and designer clothes.
AbeBooks is the world's largest online marketplace for books. Whether it's new, secondhand, rare, or out-of-print, you can find it here, through our community of thousands of independent booksellers selling more than 110 million books from around the globe.
Show +

Free Delivery Offer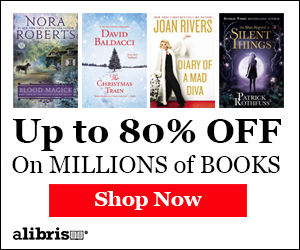 Alibris connects you to thousands of independent book, music, and movie sellers around the world. With over 60 million used, new, rare, and out-of-print titles, they have what you're looking for!
Buying or selling a second hand bargain? Preloved is packed with nearly new and really old bargains in over 500 categories. What's more, all private adverts are free!
This site really does sell everything you can think of, from rowing machines to maternity clothes.
Show +

25% Off Full Membership
Vestiaire Collective is a resale community, over 700,000 strong, dedicated to luxury fashion. All collections are curated and undergo strict tests to guarantee quality and authenticity. Renew your wardrobe by buying and selling fashions globally.
Purchase second hand phones online from 4Gadgets. We provide cheap used and refurbished phones at great prices. Free next day delivery and 180 days warranty.
Existing methods of selling vintage items can take a long time, a lot of effort and can incur fees. Vintage Cash Cow's simple process allows you to sell all your items in one transaction. Just send off your box and within 2 days you'll get a fair offer.
The UK's fastest growing secondhand used clothing store. Buy PreWorn over new - PreLoved fashion.
Buy second hand phones online today from Envirofone Shop. Quality guaranteed used mobiles without a contract. FREE next day delivery and 12 month warranty.