The Opticians
Shops
Brilliant beauty bargains at Superdrug.com! Superdrug, great products, and great prices ... what more could you possibly want? Well, how about your own, personal Superdrug, open 24 hours a day, 7 days a week? Sound good, well guess what? It's already here at Superdrug.com.
View all 592 Offers
For Art's Sake - Handmade luxury sunglasses and optical glasses. Devoted to the daring style of Imperfectionists. 
Show +

Free International Express Shipping
Show +

Refer a friend and get cash
Maverick & Wolf is London's leading luxury eyewear boutique. With locations in Chiswick and Chelsea, Maverick & Wolf proudly host expansive collections from Dita, Lindberg, Mykita, Cartier, Chanel, Tom Ford, Oliver Peoples and many more. The Chiswick boutique is home to the UK's only Ray-Ban shop in shop! Showcasing all the latest Ray-Ban models as well as their classic icons.
SmartBuyGlasses is a leading online optical store in UK and Ireland. They specialise in Designer Glasses & Sunglasses and offer you an unsurpassed product range at great discount prices, with over 150 designer brands available online at up to 50% Off RRP. Popular brands include Ray Ban, Persol, Prada, Gucci, Tom Ford, Chloe, Jimmy Choo, Marc Jacobs, Polaroid and many more!
Show +

50% off on transition lenses
Show +

20% off on prescription lenses
Show +

50% off on blue-light blocking lenses
Buy quality and low-priced contact lenses. Get your discount now and join the loyalty program.
The online contact lens retailer, where service doesn't stop at your letterbox. Top brand lenses at great value, free eye tests throughout UK and access to eye care services.
Show +

Register and get your 5% off on your next contact lenses order with the Auto-reorder scheme ...
Show +

Free delivery on orders over £49
With over 10 Million contact lenses in stock, euroLens® has exactly what you need. We carry all major brands of contact lenses including Acuvue, Biomedics, Focus, Freshlook, as well as hard-to-find specialty lenses such as toric contact lenses, coloured contacts, bifocal contacts, and multifocal lenses.

Read the conditions on the site carefully as the products are sent from the US and you will be charged in dollars.
View all 9 Offers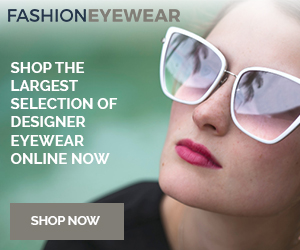 Fashion Eyewear want to present everyone with the opportunity to own quality designer eyewear at prices that everyone can afford. They specialize in designer glasses, sunglasses, prescription sunglasses and contact lenses. They cater to everyone and to all prescriptions, no matter how complex the case.
Save up to 70% on contact lenses. Daily disposable, weekly disposable, monthly disposable, coloured, special effects, and all the major brands plus accessories, ski googles, swimming goggles and sunglasses.
Show +

10% OFF FOR NEW CUSTOMERS ONLY
Show +

10% OFF FOR NEW CUSTOMERS ONLY
Glasses, frames & prescription glasses from the UK's favourite online spectacles retailer. Fast delivery and easy order process. Buy spectacles from £5.