Welcome to The UK High Street
Products on The UK High Street
Log in
to change this to a selection from your favourite shops.
Most Popular Shops Today
The Amazon UK site - probably the most well-known online book seller. Expect excellent customer service, a large selection of books in stock and speedy delivery.
Tools for all your jobs around the house and garden.
The White Company is a specialist mail-order company offering a wide range of lifestyle products for the home, principally in White. The company philosophy is and always has been to provide only the finest quality at outstanding value for money. Almost everything they sell is made exclusively for them.
Musto
Updated
TOP 500
Musto are specialists in high-quality sailing, shooting and equestrian clothes and accessories.

Established in 1965, Musto was founded by Keith Musto, a British Olympic sailor and engineer, who combined his sports and technical expertise to create products to withstand even the most extreme conditions. Keeping athletes warm, dry and comfortable.
Magazines Direct have over 60 top selling magazines on site from Marie Claire to Golf Monthly. They have lots of great subscriber discounts and every issue is delivered directly to your door.
View all 2 Offers
Ebuyer gives you access to thousands of quality products at the best prices. The range includes computer technology products like desktops, laptops, printers, networking, digital cameras, software, storage and more. Plus, they offer other products such as LED TVs, MP3 players, gaming and home electronics.
Partmaster (part of the Dixons Group) has an amazing range of over 5000 products online including accessories for over 15,000 individual handheld PCs, camcorders, digital cameras, mobile phones, laptops, TVs, vacuum cleaners, GPS units, and printers. Whether you're looking for a replacement remote control, batteries, an instruction manual, a part for a vacuum cleaner or food mixer, you'll find them all here.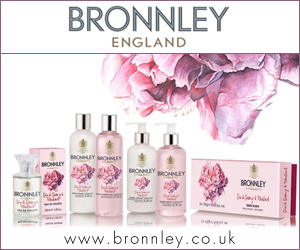 When we create a fragrance, we delight in the unexpected and its power to seduce. Founded by English-based, Paris-trained perfumer, James Bronnley, weve been proudly innovating since 1884.
Bed and Bath Emporium was founded on the principle that surrounding yourself with a luxurious environment should be something that is within everyone's reach. Whether you are after a better nights sleep or a luxurious post-bath dry down our aim has been to curate a range of products that provide our customers with the very best experience for that price range at significant savings to RRP.
View all 3 Offers
These are the most popular stores today:
There are
7

people
browsing the site.