The Art Shop
CATEGORIES
Filters
Shops
Your online shop for fabrics by the metre and more. Choose from more than 10.000 high quality fabrics sold by the metre: clothing fabrics for your new favourite outfit, decorator fabrics and upholstery fabrics for a beautiful home, children's fabrics for cute kids' clothing or designing the nursery. On top of that you'll find current fashion fabrics, leather and fabrics for special uses like crafting felt or water-repellent fabrics.

Apart from fabrics, there is also a wide selection of sewing utensils: sewing patterns, zips, thread and buttons, interfacing, ribbons, borders and cords, as well as out of the ordinary things like sequins, appliqués, transfer paper, closures or bag handles.
CraftStash is the leading UK online papercraft store. They sell dies, die-cutting machines, stamps, ink, card, paper, embellishments, craft tools and more. They carry all the latest releases from all your favourite brands at guaranteed low prices and back this up with fast and friendly customer service.
Sign up for free now, without obligation, and receive free online album space for storing and sharing your digital photos, as well as 20 free prints. You can order copies of your own photos via PhotoBox's fast and economical print processing. You can also share your photos with friends and family by email or to a mobile phone for free.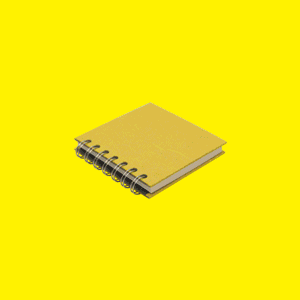 Unrivalled choice & quality in art/craft books perfected over our rich history in British manufacturing and supplying schools, students and artists internationally.
Show +

15% off entire order
GB Posters is the UK's leading supplier of licensed posters, prints, merchandise and poster frames. They stock thousands of top selling posters and merchandise from the world's biggest names in music, film, sport, kids brands and more.

Besides their enormous range of current and classic poster images, they also stock thousands of prints, 3D posters, poster frames, stickers, tattoo packs, calendars and photographic prints.
View all 16 Offers
Canvas Prints: Create your own masterpiece!
☑ Order in just three easy steps.
➤ Upload Photo.
➤ Select Size and Effect.
➤ Place Order
Curious Egg - artist curated interiors where the worlds of art and interiors collide! We offer an ever changing, artist curated collection of beautiful products and artworks to help you add layers of character and style to your home.
Show +

Free Delivery on Orders Over £75
Show +

Free Delivery on Orders over £50
ArtFinder is a global marketplace for authentic art, listing only the best independent artists and galleries in the world. They have a growing community of artists, and offer a wide and inspiring selection of one-of-a-kind paintings as well as signed limited edition prints and photographs!
Artmarket is an award winning contemporary art gallery with a global online presence. They represent leading artist Bob Dylan, Ronnie Wood and Alex Echo plus many more premier UK artists. Passionate and committed to great customer experience.
View all 21 Offers
This is the website for the UK's only TV channel dedicated to craft. Find bargains for all sorts of crafts from sewing and knitting to art, candle making and lampshade making.