The Card Counter
CATEGORIES
Filters
Shops
Etsy is a marketplace where people around the world connect to buy and sell handmade and vintage goods.
Choose, personalise and buy a Hallmark greetings card from 1000s available online right now.
MOO is a printing company. They print beautiful products, using images that you upload directly to MOO, or can be automatically pulled in from your Facebook or Flicker account. Each product can be completely personalized because every card/sticker can have a different photo on the front!

Perfect for personalised Christmas cards, business cards, or invitations.
Choose a card and then personalise it for the person you are sending it to. Choose from a huge variety of cards from hilariously funny, cute sentimental and beautiful fine art and they will then deliver them to your office or home. Short on time? Add a personal message and send cards directly to recipients. Any orders received before 2 pm are sent first class the very same day.
Personalised cards for all occasions. Choose the card and personalise with a name or a photo.
Show +

4 Cards for only £9.99
This high street card store sells cards, wedding stationery and celebration cakes online.
Show +

Order before 2pm for Next Day Delivery
Card Factory is a chain of greeting card and gift stores in United Kingdom. The first store opened in 1997.
View all 7 Offers
The home of illustrated greeting cards, stationery and gifts spanning from funny and rude to cool and quirky. Browse our collection of unique products and help us in supporting artists around the world.
Send unique greeting cards & gifts online at Funky Pigeon. Find cards for all occasions & gifts for all tastes. Make it special with a personal touch. Same day post.
View all 9 Offers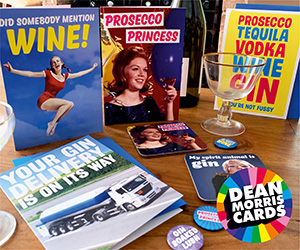 Funny cards are what we're known for, although we also have a range of other cards for many occasions from Christmas, birthday, Valentines and more.