The Beer Cellar
CATEGORIES
Filters
Shops
Established in 1976, the Japan Centre Food Hall is a well-loved institution situated in Central London with an outpost in Westfield Stratford City. In 2005 Japan Centre Online was launched to bring the store experience to those living outside London and the UK.
Show +

New Tea Subscription Service
Show +

Free UK Standard Delivery on Orders £65+
Adnams is probably best-known for its beer but it does also have a Wine Team with over 100 years' worth of wine experience!

Choose from their fantastic product range of nearly 500 wines, many of which are exclusive to Adnams.

As well as beer and wine, you can buy spirits, food (chutneys, mustard, jam), branded kitchenware and gifts.
"The UK's largest internet off-licence."
The Drink Shop stocks 'your usual and unusual' drinks, and what you can't find in the High Street, hopefully you can find within the The Drink Shop! If you can't find what you're looking for on the site, email them and they'll endeavour to find it for you. Beer, cider, spirits, wine, champagne and whisky (from Jack Daniels to hard-to-find Scottish Malts) as well as ice sculptures and hampers!
The UK's largest fully certified organic supermarket, Planet Organic offer organic food delivery across the UK and Europe. From organic veg boxes, fruit, veg, organic wine, health and beauty Planet Organic think carefully about everything they sell so you don't have to.
At Flavourly, our team of top beer experts help you discover the best small batch craft beer from UK. Get 10 craft beers and our all-new Flavourly magazine delivered monthly for only £25 Save £5 + FREE Delivery on your first box!
Show +

£10 Off Flavourly Advent Calendar
Show +

10% off your first gin club box ...
Show +

£10 off first Craft Beer Club box ...
Show +

20 craft beers plus 2 FREE tasting glasses for £19 ...
This site has a huge selection of alcoholic beverages including wine and champagne, whisky, spirits and beer and cider, as well as a good selection of soft drinks.
Show +

Get 5% Off Sitewide
Ethical Superstore offers fair trade and green consumer products from the world's leading ethical brands.

Ethical Superstore offers access to all the major fair trade and green brands including Cafedirect, Traidcraft, Green & Blacks, Divine, Ecover and many more. The full range includes gifts, cosmetics, foods, beverages, CDs, books, DVDs plus handmade lifestyle and fashion products.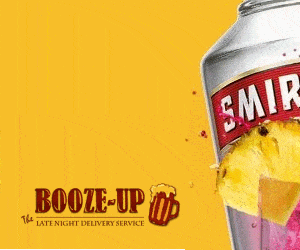 Booze Up is London, Surrey, Kent and Middlesex's premier on-demand alcohol delivery company providing fast alcohol drinks and cigarette delivery across 4 counties with average delivery times of just 24 minutes!
Show +

10% off entire order
Beer, glorious beer.

Honest Brew is the UK's leading online beer service – brings craft beer discovery to your door. Honest Brew's beer experts source the best beers from independent breweries around the world. All you need to do is sit back, relax and enjoy regular deliveries of the world's very best beer.

The Honesty Box subscription service matches an extensive collection of beers to your very own tastes. Every case is personalised to you. You call the shots; you pick your delivery frequency and can skip a box or cancel at any time.
View all 7 Offers
The Bottle Club offers a wide range of wines, spirits, champagnes & whiskies from around the world & even a collection of limited editions!