The Beer Cellar
CATEGORIES
Filters
Shops
The Bottle Club offers a wide range of wines, spirits, champagnes & whiskies from around the world & even a collection of limited editions!
The online site of this high street chain is very easy to use and offers a wide selection of wines and spirits. Also available are beer, water, soft drinks and accessories but these can only be ordered with wines or spirits and the delivery may be restricted. There is information about each wine, competitions, gift shopping, and much more.
Established in 1976, the Japan Centre Food Hall is a well-loved institution situated in Central London with an outpost in Westfield Stratford City. In 2005 Japan Centre Online was launched to bring the store experience to those living outside London and the UK.
Show +

New Tea Subscription Service
Adnams is probably best-known for its beer but it does also have a Wine Team with over 100 years' worth of wine experience!

Choose from their fantastic product range of nearly 500 wines, many of which are exclusive to Adnams.

As well as beer and wine, you can buy spirits, food (chutneys, mustard, jam), branded kitchenware and gifts.
Show +

£5 Off Rising Sun Gin
The UK's largest fully certified organic supermarket, Planet Organic offer organic food delivery across the UK and Europe. From organic veg boxes, fruit, veg, organic wine, health and beauty Planet Organic think carefully about everything they sell so you don't have to.
This site has a huge selection of alcoholic beverages including wine and champagne, whisky, spirits and beer and cider, as well as a good selection of soft drinks.
Show +

Winter Special Offer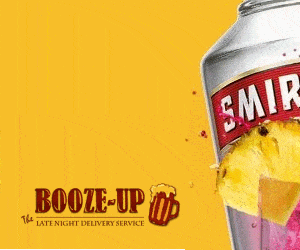 Booze Up is London, Surrey, Kent and Middlesex's premier on-demand alcohol delivery company providing fast alcohol drinks and cigarette delivery across 4 counties with average delivery times of just 24 minutes!
Show +

10% off entire order
Ethical Superstore offers fair trade and green consumer products from the world's leading ethical brands.

Ethical Superstore offers access to all the major fair trade and green brands including Cafedirect, Traidcraft, Green & Blacks, Divine, Ecover and many more. The full range includes gifts, cosmetics, foods, beverages, CDs, books, DVDs plus handmade lifestyle and fashion products.
Home Brew Online is a rapidly growing company selling home brewing beer and wine making kits, specialising in making this increasingly popular hobby accessible for everyone.

Brewing beers and wines at home is a fast growing hobby, it is now very easy to make pub quality beers from 25p a pint!

Now also selling fruit presses and crushers.
"The UK's largest internet off-licence."
The Drink Shop stocks 'your usual and unusual' drinks, and what you can't find in the High Street, hopefully you can find within the The Drink Shop! If you can't find what you're looking for on the site, email them and they'll endeavour to find it for you. Beer, cider, spirits, wine, champagne and whisky (from Jack Daniels to hard-to-find Scottish Malts) as well as ice sculptures and hampers!
View all 6 Offers