The Whisky Shop
CATEGORIES
Filters
Shops
Fortnum & Mason is a central London department store. It has two other branches in Japan and holds a Royal Warrant. First established in 1707 by William Fortnum and Hugh Mason, it is one of Britain's iconic brands.

At Fortnum & Mason's online store you can experience the unique shopping experience of Fortnum's London, filled with hundreds of wonderful gifts, world-famous hampers, together with food, wine and accessories.
The World's Premier Whisky site with 1300 different Single Malt Whiskies, over 100 Bourbons/American Whiskies, and a vast range of other whiskies from around the world. Also, an ever increasing range of other premium spirits from Cognacs to Liqueurs. 2 day Uk delivery service and International shipping to nearly every country of the world. Many special offers, gift packs, and whisky associated items such as hip flasks, books, etc. A very user friendly site with good back up service. Advice & recommendations are always on hand for both the drinker and collector, whether novice or connoisseur.
The Whisky Shop welcomes more than 2.5 million customers every year across their growing estate of shops in the United Kingdom.
Loch Fyne Whiskies is a tiny shop in the royal borough of Inveraray with a huge knowledge of whisky. And it's that knowledge that makes them different.

They have a huge range of whiskies, from their very own blends and well-known malts to rare bottlings and irreplaceable expressions.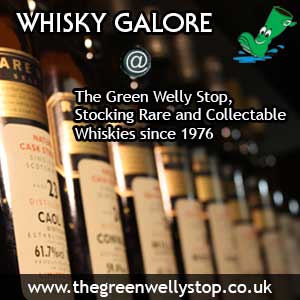 Family owned Scottish business since 1965. Retailers of Fine Whisky and Spirits. The Green Welly Stop also have a range of outdoor clothing and gifts for the family. Active online since 2007.
The UK's largest fully certified organic supermarket, Planet Organic offer organic food delivery across the UK and Europe. From organic veg boxes, fruit, veg, organic wine, health and beauty Planet Organic think carefully about everything they sell so you don't have to.
Master of Malt is an award-winning on-line spirits retailer with a proud heritage of 30 years in whisky retail especially. From humble beginnings in a shop in Royal Tunbridge Wells, we have painstakingly compiled our vast catalogue of single malt Scotch whiskies, fine spirits and all manner of other drinks and cocktail ingredients over three decades to provide one of the most expansive ranges you could hope to find anywhere in the world. And if we haven't got it? Well we'll do our best to find it for you, from rare malts to obscure brands.
Show +

Get 12% Off Rumbullion
Show +

Get 12% Off Bathtub Gin
Show +

Get 12% Off Ableforth's Tasting Set
Show +

Get 12% Off Ableforth's Tasting Set
This site has a huge selection of alcoholic beverages including wine and champagne, whisky, spirits and beer and cider, as well as a good selection of soft drinks.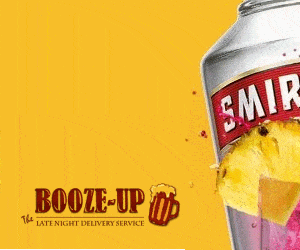 Booze Up is London, Surrey, Kent and Middlesex's premier on-demand alcohol delivery company providing fast alcohol drinks and cigarette delivery across 4 counties with average delivery times of just 24 minutes!
Show +

10% off entire order
"The UK's largest internet off-licence."
The Drink Shop stocks 'your usual and unusual' drinks, and what you can't find in the High Street, hopefully you can find within the The Drink Shop! If you can't find what you're looking for on the site, email them and they'll endeavour to find it for you. Beer, cider, spirits, wine, champagne and whisky (from Jack Daniels to hard-to-find Scottish Malts) as well as ice sculptures and hampers!