Food Delivery
Filters
Shops
London Grocery are an online grocery delivery service specialising in premium fresh food such as rare exotic and tropical fruits like dragon fruit and rambutan, fish and seafood.

Order online from Pizza Hut for collection at your nearest store or delivery to your home - depending on where you live.
Hello Fresh is a new way to cook. Every week we'll send you amazing recipes and all the ingredients you need to prepare them. With Hello Fresh you save time and discover amazing food. Say hello to delicious home-cooked meals using fresh ingredients.
Order your pizza online from Dominos.
Wiltshire Farm Foods is a ready meal delivery service, delivering their delicious range of frozen ready meals and desserts across the UK. Ordering is easy, food delivery is included in the price, and the service is second to none!

Healthy eating is so important for us all so they make sure each meal is balanced, nutritious and full of flavour. They carefully control salt, sugar and fat levels and many of the meals are suitable for special diets. Look for the colour-coded symbols indicating diabetic, lower fat, reducing, moderate salt, gluten free and vegetarian options.

Wiltshire Farm Foods extensive menu has something for everyone - from hearty, traditional favourites such as roasts, pies and stews to more exotic dishes like Duck in Brandy Sauce, Coq au Vin and Fillet of Trout with Prawns. And if you fancy something sweet, a huge array of delightful desserts await to tantalise your taste buds ... from crumbles and puddings to cooler, refreshing choices such as cheesecakes and trifles!
A new service which was originally set up in response to the corona virus pandemic to deliver groceries. The service will now be continued. The delivery area is being expanded from the North East and Yorkshire.
"You've never tasted better" is the unique promise behind a range of grass-fed beef and gourmet foods from Donald Russell, Britain's leading meat mail order company and Royal Warrant holder, based in Aberdeenshire.
The UK's largest fully certified organic supermarket, Planet Organic offer organic food delivery across the UK and Europe. From organic veg boxes, fruit, veg, organic wine, health and beauty Planet Organic think carefully about everything they sell so you don't have to.
View all 7 Offers
Milk & More is the online access to your local milkman! Get milk and more delivered to your doorstep.

You can place your order online, right up until 9pm the night before delivery!

You can choose from over 250 daily essentials from breakfast goodies and lunchbox staples through to cleaning products and pet food. You can also choose from more than 36 different types of milk including organic, 1% fat, flavoured and speciality milks.

Once signed up, there is no minimum spend.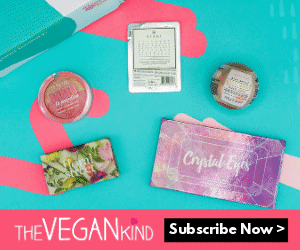 If you are, or are trying to, go Vegan this is the site for you. TheVeganKind have a Monthly Lifestyle Box, a Quarterly Beauty Box, and the UK's Leading Online Vegan Supermarket which is growing exponentially.