Food Delivery
Filters
Shops
Order online from Pizza Hut for collection at your nearest store or delivery to your home - depending on where you live.
Wiltshire Farm Foods is a ready meal delivery service, delivering their delicious range of frozen ready meals and desserts across the UK. Ordering is easy, food delivery is included in the price, and the service is second to none!

Healthy eating is so important for us all so they make sure each meal is balanced, nutritious and full of flavour. They carefully control salt, sugar and fat levels and many of the meals are suitable for special diets. Look for the colour-coded symbols indicating diabetic, lower fat, reducing, moderate salt, gluten free and vegetarian options.

Wiltshire Farm Foods extensive menu has something for everyone - from hearty, traditional favourites such as roasts, pies and stews to more exotic dishes like Duck in Brandy Sauce, Coq au Vin and Fillet of Trout with Prawns. And if you fancy something sweet, a huge array of delightful desserts await to tantalise your taste buds ... from crumbles and puddings to cooler, refreshing choices such as cheesecakes and trifles!
The UK's largest fully certified organic supermarket, Planet Organic offer organic food delivery across the UK and Europe. From organic veg boxes, fruit, veg, organic wine, health and beauty Planet Organic think carefully about everything they sell so you don't have to.
Gousto - join the food revolution. Choose the recipes you love and get all the ingredients in perfect proportions delivered to your door. Every week, we have a new menu for you to choose from. Simply cook healthy meals with high-quality produce. Gousto is the No 1 Ingredients Delivery Service Voted by The Guardian.
Fresh fruit, dried fruit and savoury snacks delivery to your desk!
Let Waitrose & Partners take the stress out of your party with wonderful food and cakes. They will even lend you glasses for free.
"You've never tasted better" is the unique promise behind a range of grass-fed beef and gourmet foods from Donald Russell, Britain's leading meat mail order company and Royal Warrant holder, based in Aberdeenshire.
Thyme's mission is to make it easier to eat better. We aim to make real, honest, slow-food a lot easier, quicker and far more convenient simply by using the freezer.
We freeze. We freeze for freshness and convenience, nothing else.
All our food is prepared and cooked in small batches, just as you would at home, using only ingredients and processes that you would find in a domestic kitchen.
The majority of our products have been developed to be cooked from frozen, usually in the oven, occasionally in the microwave. Each product comes with its own best results cooking instructions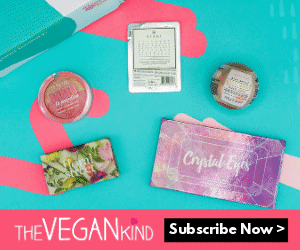 If you are, or are trying to, go Vegan this is the site for you. TheVeganKind have a Monthly Lifestyle Box, a Quarterly Beauty Box, and the UK's Leading Online Vegan Supermarket which is growing exponentially. We have just moved to 9k sq ft facility.
Discover amazing new meals with SimplyCook. A SimplyCook Box gives you chef-designed Ingredient Kits and easy-to-follow recipes. Just add a few fresh ingredients for great meals in 20 minutes.