The Bedroom
CATEGORIES
Filters
Shops
We created scooms to be different to other duvet brands. Rather than offering a mind-boggling range of duvet options, we make one perfect all natural Hungarian goose down duvet and pillow, plus a luxury range of pure Egyptian cotton bed linen.
Laybrook Ltd are the UK's leading manufacturers of electric adjustable beds. This enables them to offer unbeatable value for money and include every possible accessory for the less able.
Spaceslide are the leading manufacturer of sliding wardrobe door systems in the UK.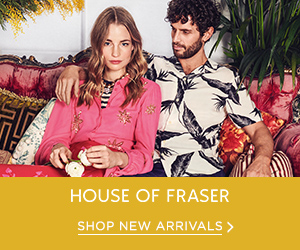 House of Fraser is Britain's leading retailer of designer brands and one of the best known names on the UK high street. With 61 enviable locations across the country, House of Fraser has presented customers with an unrivalled national department store for more than 150 years and is now offering the opportunity to buy online.
Laura Ashley has a beautiful website. View their unique product ranges including stunning chandeliers, luxurious cushions and giftware to crisp cotton bed linen and beautifully hand-crafted cabinet furniture. The womenswear has a definitive, lasting quality that calls on soft, feminine lines and a relaxed approach to dressing.
Bedstar is one of the biggest online bed superstores selling top brand quality beds, bedsteads, mattresses, and sofa beds with free UK delivery on orders over £499.
Harveys has over 150 stores nationwide and sells its full range of products via its website.
Dreams is Britain's leading Bed Specialist with over 160 bed superstores nationwide. They deliver thousands of beds every week right across the country and even have their own factories right here in the UK manufacturing incredibly comfortable (and great value) beds and mattresses.

They now also have a range of sofa beds including contemporary metal framed styles to traditional wooden framed sofa beds. With prices ranging from £199 - £599 there's something to suit all budgets.
View all 14 Offers
Originally founded in 1950 as a general store, their first bed centre was opened in 1972. In 2011, the new Bensons for Beds business was launched, merging the existing Bensons for Beds, Sleepmasters and Bed Shed brands under one umbrella. Bensons for Beds now has over 270 stores nationwide, including new Comfort Station concept stores and some stores located within Harveys, one of their Steinhoff Group partners.
Habitat prides itself on offering affordable and stylish products to you in an individual way. Many of their lines are created exclusively for Habitat by world class designers, so you won't find them anywhere else!

From beautiful sofas, chic home accessories, outdoor furniture and children's toys, they've got just the thing for you.