Mattresses
Filters
Shops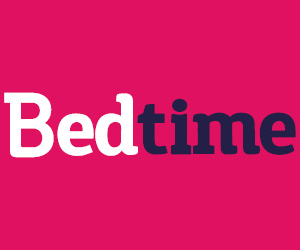 The perfect night's sleep starts at Bedtime! Were Ireland's newest online bed specialists, selling hundreds of products from top manufacturers. We're based in Belfast but we offer FREE & Fast All Ireland delivery, FREE Credit and 5 star service.
Show +

£20 Off Bedtime.co.uk ...
P&N Homewares launched in Leicester back in 2013 where a group of interior designers, created a beautiful range of Ottomans which was subsequently launched into the UK furniture market, offering a depth of different styles at affordable prices.
Bedstar is one of the biggest online bed superstores selling top brand quality beds, bedsteads, mattresses, and sofa beds with free UK delivery on orders over £499.
A choice of hundreds of beautiful sofas, dining tables, beds and bedroom furniture; expert interior design buyers have created great ranges of textiles, wallpapers and home accessories; a great selection of electrical products at competitive prices; the unique Casa range of beautiful pieces for every room in the home and garden. Leekes have hundreds of branded and own-brand items in tableware, electrical appliances and cookshop, or check out the garden and outdoor living departments for the accessories that complete your space. That's the great thing about Leekes. You're home.
In administration 30th June 2020. Immediately bought back by the owners. Of the current 243 stores it plans to close 24 and in the future expects to trade from about 150 to 175 stores.

Originally founded in 1950 as a general store, their first bed centre was opened in 1972. In 2011, the new Bensons for Beds business was launched, merging the existing Bensons for Beds, Sleepmasters and Bed Shed brands under one umbrella.
View all 13 Offers
In the 1970's NASA developed a pressure absorbing material to help cushion and support astronauts during lift-off. Scientists working at what would become TEMPUR production facilities perfected this material for use in sleep products. Today TEMPUR is the only mattress and pillow brand licensed by the US Space Foundation to use the Certified Technology Seal. TEMPUR builds on its history of innovation by continuing to improve and develop new material and products that deliver the best night's sleep.
Eve Sleep are not your average mattress retailer. We believe everyone should be able to fill their home with phenomenal mattresses without paying the extravagant high street mark-ups. How? Because we strip out the expensive middlemen and sell only online meaning we save our customers up to 70% off the high street prices. We've got some great feedback from both the press and (most importantly) our customers.
Great Little Trading Co (GLTC) is an award-winning retailer of children's furniture, home accessories and classic wooden toys. Founded in 1996, GLTC offers its own unique modern British designs to help parents create inspirational spaces for children which look good in the family home. Key products include smart storage for toys, books and clothes, children's bedroom furniture and bedding, curtains and rugs, desks and desk accessories, dressing tables and toys.
Dunelm offers a huge range of homewares - from furniture and accessories to kettles, vacuum cleaners and sewing machines.
Show +

20% off Selected Dorma Bedding
Show +

20% off Selected Duvets
Show +

20% off Teddy Bedding & Throws
Laybrook Ltd are the UK's leading manufacturers of electric adjustable beds. This enables them to offer unbeatable value for money and include every possible accessory for the less able.