Lighting
CATEGORIES
Filters
Shops
Light and colour – two things that together lift our mood, make us smile and generally put a spring in our step.

And that's where Cable & Cotton Fairy Lights can help. They sell colourful fairy lights in millions of possible colour combinations to liven up your living room, pep up your office, add some mood to your place of inspiration or act as a soothing night light for your child's bedroom.
Etsy is a marketplace where people around the world connect to buy and sell handmade and vintage goods.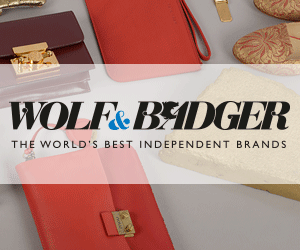 Wolf & Badger is a unique lifestyle brand showcasing and retailing the finest in independent fashion and design. Our boutique in Notting Hill promotes over 70 independent brands and we offer for sale online a curated selection of the very best pieces.

Free returns worldwide. No customs fees. Every order is gift wrapped.
Furniture Village is Britain's leading independent furniture retailer with 36 stores nationwide. They provide an extensive range of classic and contemporary furniture across living, dining and bedrooms as well as accents/lighting for those all important touches.
View all 7 Offers
French Connection is the high street retailer that is synonymous with fashion and style. It balances new and exciting ideas with consistent delivery of quality and affordability.
Clas Ohlson was founded in 1918 as a mail order business based in Insjön, Dalarna, Sweden. Today,we trade in five countries offering outstanding service via approx. 200 stores and our online store. Clas Ohlson helps its customers solve every day practical small problems with a wide range of affordable products in five product areas: Hardware, Electrical, Home, Multimedia and Leisure.
Part of the TJX Companies, TK Maxx is a nationally and internationally famous brand. Offering menswear, womenswear, childrens-wear, accessories, homewares, toys, gifts and much more, they cater for all customers' needs. Not only do they offer the quality of product, but also amazing savings, conveniently on mobile, tablet and laptop 24/7 for your convenience.

The TK Maxx experience is unique; stock in every store is different - and your nearest store is the one in your pocket or handbag or on your computer at home. Big brands come at low prices, with 60% discount always applied. The range is breath taking, with probably the biggest range of brands in one store or website in the UK. The brands cannot be named, but the fun is going into store/onsite and hunting for that hidden treasure!
The Range is a chain of department stores spread around the UK. It has products ranging from DIY, Homewares, Furniture, and Lighting to Arts & Crafts and Garden.
Dunelm offers a huge range of homewares - from furniture and accessories to kettles, vacuum cleaners and sewing machines.
Dwell design and sell an exciting range of contemporary furniture and home accessories. Most items, including furniture and upholstery, are held in stock and delivered nationwide within seven days.