Spare Parts
Filters
Shops
Electrolux - Buy genuine Electrolux spare parts & accessories for your home appliances.
Dyson Air Multiplier Fans - including exclusive versions which are only available online.

The full range of Dyson vacuum cleaners including spares and accessories.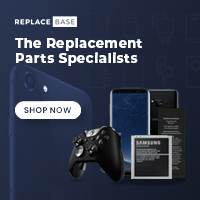 Mobile phone parts, tablet parts and games console parts all available for fast dispatch in the UK. Buy the spare parts you need for your tech gadgets today!
Online shop with batteries and chargers for laptops, phones, power tools, electric vacuums and other devices.