The Travel Agent
CATEGORIES
Filters
Shops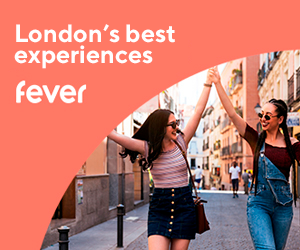 Have fun with the most interesting plans, get access to top tourist attractions, discover tons of secret places and find out about the best events and activities in London.
Being a Member of the Global Travel Group Ltd assures all Holiday Gems Ltd customers that their money is financially secure. The Group comprises of 1,000 nationwide independent members. In addition, the size, stature and buying power of the Group ensures that Holiday Gems Ltd has access to the most competitive holidays and flights in the UK allowing you to rest assured that you have the best possible deal to suit your requirements.
Alpha Rooms is set to become the premier independent hotel booking service on hotels and apartments in worldwide destinations with over 15,000 hotels bookable online.

As well as the Mediterranean, they also offer destinations in the USA, European City Centres, and Australia.
No matter where you're travelling, you'll find a familiar place to stay at Holiday Inn hotels. With more than 1,500 Holiday Inn full-service hotels around the world, you will be sure to find a convenient location offering many features* to make your stay more enjoyable, including comfortable guest rooms equipped with coffee makers, hair dryers and irons. Today's Holiday Inn offers you more of what you're looking for. *features may vary by location.
Order your currency online from Travelex and collect it at the airport before you travel.
The online site of the high street chain. Find package holidays and charter flights. Some very good last-minute deals.
Who are Kuoni?
Voted 'Britain's Best Longhaul Tour Operator' by travel agents, Kuoni offers dream holidays to over 65 exciting countries around the world. From luxurious tropical island getaways to escorted cultural tours, thrilling safaris to fly drives or city breaks, all our holidays enjoy trademark Kuoni comfort, service and value for money.
STA Travel is the leading travel company for students, young people and the young at heart - we offer brilliant discounts for students and people aged under 26, but absolutely anyone can book with us and will still benefit from our extensive experience and competitive deals.
Barrhead Travel is a travel agent offering great value Holidays, Cruises, City Breaks, Flights and Hotels.
All Pontins Holiday Parks are filled with days of action and adventure, nights of laughter and song. Bring the family to Pontins for your Holiday or Short Break and you'll take home a feast full of wonderful memories you will treasure forever!