Europe
CATEGORIES
Filters
Shops
The online site of the high street chain. Find package holidays and charter flights. Some very good last-minute deals.
Multi award-winning Titan is the UK's leading specialist in escorted touring holidays. With over 35 years' experience, we offer more than 200 itineraries to over 70 countries and 6 continents, travelling by road, rail, ocean and river.

Having the best destination experts and tour managers in the business means every Titan holiday is expertly crafted to embrace the standout highlights of a country or region. We've won countless awards for quality and customer service, including five at the most recent British Travel Awards.

We are still the only travel company to offer complimentary door-to-door holiday transfers wherever you live in the UK with no mileage supplements to pay. Our holidays are only on sale in the UK and Ireland, so they are unilingual and specifically tailored to the interests of British travellers.
View all 7 Offers
Travelsphere is the UK's largest operator of escorted tours and part of the Page & Moy Travel Group.

The tours are offered all over the world and a huge amount is included in the price such as a Tour Manager, flights, overseas transfers and accommodation, as well as all meals on selected tours and many excursions.
View all 6 Offers
For over 20 years Just Go! Holidays has been specialising in coach holidays to a wonderful range of destinations both in Britain and beyond. They now offer coach holidays, fly, cruises or drive yourself options. Great for group holidays or travelling as a single person.
View all 6 Offers
Book sightseeing tours, attractions and experiences in 300+ destinations at guaranteed low prices with handpicked reliable suppliers.
View all 22 Offers
Contiki are the worldwide leader in tours for 18-35s. Offering an unbeatable mix of sightseeing and culture in over 40 countries across 6 continents, they create hassle-free vacations for like-minded people who share a passion for discovering amazing places.
Show +

Contiki UK_Make It Count Worldwide Sale
Show +

Contiki UK_Save up to 25% on Europe Summer 2021 trips ...
Show +

Contiki UK_Check out Contiki for your Adventure Trips in 2021
Show +

Contiki UK_Check out Contiki for your Unique Destinations in 2021
Since 1934 Inghams has grown into one of the UK's leading specialist tour operators with enviable market positions and brand loyalty for winter Ski, Santa Breaks and summer Lakes and Mountains holidays.
Show +

Summer 2021 Now On Sale
Show +

Winter 20/21 Ski Deals
Show +

Santa Breaks 2021 On Sale Now
Interhome is the leading agency for self-catering holiday rentals throughout Europe. We have the best choice of homes for rent at the most competitive prices, over 50 years experience and simple search tools with easy online bookings. Featuring 33,000 exclusive privately-owned homes which can be rented for a few days, a week or longer, Interhome specialises in villas with pools, ski chalets, city apartments, country houses and even castles in the most popular destinations of Europe, USA and now Mauritius. Bookings are made directly with Interhome not the owner . Interhome is a member of ABTA and operate a strict inspection code on all properties.
Browse through the best hotels in Spain, Europe and The Carribbean. Unbeatable hotel discounts and irresistible holiday deals in H10 Hotels official website.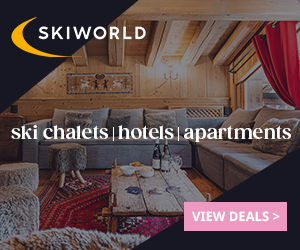 Founded in 1982, Skiworld are one of the largest ski holiday operators in the UK. We offer over 200 different accommodations in Europe and North America ranging from budget-conscious apartments to truly luxurious chalets and hotels.