Europe
CATEGORIES
Shops
Holidays from Omega Breaks. They offer superb value UK holidays, European holidays by Air, tours, trips and weekend breaks with free excursions & nationwide pickups.
View all 15 Offers
The online site of the high street chain. Find package holidays and charter flights. Some very good last-minute deals.
Founded in 1982, Skiworld are one of the largest ski holiday operators in the UK. We offer over 200 different accommodations in Europe and North America ranging from budget-conscious apartments to truly luxurious chalets and hotels.
Contiki are the worldwide leader in tours for 18-35s. Offering an unbeatable mix of sightseeing and culture in over 40 countries across 6 continents, they create hassle-free vacations for like-minded people who share a passion for discovering amazing places.
Since 1934 Inghams has grown into one of the UK's leading specialist tour operators with enviable market positions and brand loyalty for winter Ski, Santa Breaks and summer Lakes and Mountains holidays.
View all 10 Offers
Multi award-winning Titan is the UK's leading specialist in escorted touring holidays. With over 35 years' experience, we offer more than 200 itineraries to over 70 countries and 6 continents, travelling by road, rail, ocean and river.

Having the best destination experts and tour managers in the business means every Titan holiday is expertly crafted to embrace the standout highlights of a country or region. We've won countless awards for quality and customer service, including five at the most recent British Travel Awards.

We are still the only travel company to offer complimentary door-to-door holiday transfers wherever you live in the UK with no mileage supplements to pay. Our holidays are only on sale in the UK and Ireland, so they are unilingual and specifically tailored to the interests of British travellers.
View all 14 Offers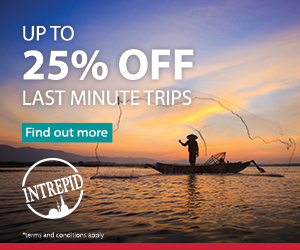 Various styles of adventure travel. Includes group, family, and individual travel to Africa, Australia, Asia, Europe, Latin American & the Middle East.
Crystal Ski Holidays is the UK's largest ski operator.

A ski holiday is about more than just skiing. It's a holiday that's completely different to any other. It's about the dramatic setting, the socialising and the sport. What sticks in the minds of our customers is the experience, and because we love the mountains as much as they do we are perfectly placed to make it even better for them.
Qatar Airways (QR) is the flag carrier of Qatar, based in Doha. It operates a hub and spoke network, linking to over 80 international destinations.
For over 20 years Just Go! Holidays has been specialising in coach holidays to a wonderful range of destinations both in Britain and beyond. They now offer coach holidays, fly, cruises or drive yourself options. Great for group holidays or travelling as a single person.
View all 21 Offers
Pages:
1
2