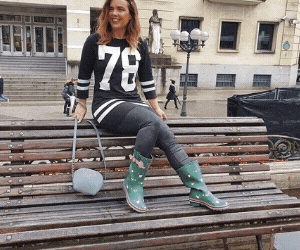 We are a UK Brand of Wellington Boots, distributed in 15 Countries and produced in our own ethical factories. Unique, stylish and durable, all our funky wellies are handmade with Natural sustainable rubber presented in recycled packaging.
Follow Evercreatures to get news updates and products on your
homepage
.
Evercreatures is being followed by 0 people.
Follow Evercreatures
Be the first to write a review of Evercreatures:


Products from Evercreatures
Similar sites
Comments and Feedback
This is an experimental quick comments form. Please use it to point out a mistake, tell us about a closed shop or a quick comment about the page you are on. Any comment/feedback left here may be added to the page if it is helpful.

News Feed for Evercreatures
Reviews of Evercreatures
Special Offers for Evercreatures