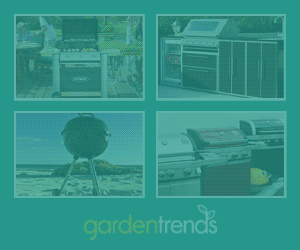 Garden Trends are a top quality home & garden lifestyle brand. We offer a wide range including garden furniture, gas or charcoal barbecues, heating, outdoor footwear, seasonal Christmas decorations & more coupled with expert advice & friendly service.
Follow Garden Trends to get news updates and products on your
homepage
.
Garden Trends is being followed by 0 people.
Follow Garden Trends
UK Delivery Details: Orders up to £30: You pay just £3.95 shipping.*
Orders over £30: Shipping is FREE.*
* Mainland delivery only - see the site for full details.



Free UK Postage on some orders.
Update Postage Details
Be the first to write a review of Garden Trends:


Products from Garden Trends
Similar sites
Comments and Feedback
This is an experimental quick comments form. Please use it to point out a mistake, tell us about a closed shop or a quick comment about the page you are on. Any comment/feedback left here may be added to the page if it is helpful.

News Feed for Garden Trends
Reviews of Garden Trends
Special Offers for Garden Trends