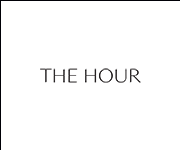 Luxury, plus-size designer clothing. Excellent fit, luxury fabrics and premium craftsmanship. Contemporary, flattering designs made in Milan. Sizes UK 14-28. Plus size designer dresses, tops, jackets, trousers and more. Ethical and sustainable.
Follow The Hour London to get news updates on your
homepage
.
The Hour London is being followed by 0 people.
Follow The Hour London
UK Delivery Details: Worldwide delivery.
Free UK delivery and returns.



Free UK Postage on all orders.
Worldwide Delivery
Free returns
Update Postage Details
Be the first to write a review of The Hour London:


Similar sites
Comments and Feedback
This is an experimental quick comments form. Please use it to point out a mistake, tell us about a closed shop or a quick comment about the page you are on. Any comment/feedback left here may be added to the page if it is helpful.

News Feed for The Hour London
Reviews of The Hour London
Special Offers for The Hour London