Bath and Body
CATEGORIES
Filters
Shops
Just Beauty is a UK based online retailer specialising in Professional Beauty, Hair and Skin Products including everything from waxing equipment, hair, tanning and nails products.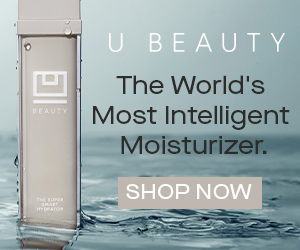 High-performance and science-backed skin care, U Beauty features SIREN Capsule Technology, which targets free radicals. The Resurfacing Compound optimises the skin's collagen and hyaluronic acid. It brightens the skin, pores look smaller, dark spots and fine lines fade. U Beauty is clean, vegan and cruelty-free.
Show +

Shop U Beauty's Award-Winning Skincare with Complimentary Shipping on All Orders
Australian beauty company with stores around the UK.
ChemistDirect is the UK's largest online healthcare and pharmacy business, providing quick and affordable delivery of tens of thousands of health and beauty products, and a suite of wellbeing services including confidential consultations with in-house GPs and advice from its team of fully qualified pharmacists.
View all 9 Offers
Bringing you millions of products from thousands of sellers, OnBuy is an innovative and rapidly growing online marketplace. As a direct Amazon alternative, OnBuy delivers fantastic choice and even better value. Our low fees for sellers mean big savings for you - whether you're buying Toys, Tools or the latest in Tech!
Shop the latest women's, men's and children's fashion plus homeware, beauty and more.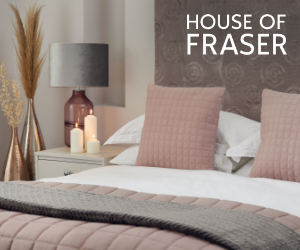 House of Fraser is Britain's leading retailer of designer brands and one of the best known names on the UK high street. With 61 enviable locations across the country, House of Fraser has presented customers with an unrivalled national department store for more than 150 years and is now offering the opportunity to buy online.
Show +

Women's New Arrivals
Show +

Men's New Arrivals
Show +

Shop Beauty Heroes
Show +

Shop the latest Homeware arrivals
Show +

Shop Back To School
Etsy is a marketplace where people around the world connect to buy and sell handmade and vintage goods.
Amara's online store is one of the fastest growing and most highly regarded Home Furnishings websites in the UK.

Building on the highly successful Interior Design and Retail businesses Sam Hood runs in Essex, the Amara website was created to bring together some of the industry's finest brands. Amara has fast established itself as the UK's largest e-tailer of Missoni Home, Mulberry Home and William Yeoward Crystal, to name but a few.
Show +

The Luxury of Christmas ...
Our product mix of cosmetics, fragrances and accessories appeals to the glamour gal in women of all ages. Products like boo boo zap, the super strength blemish blaster, and dr. feelgood, the ultimate skin mattifier, have quickly become every woman's best friend. Plus, gals love to laugh over names like "touch me then try to leave" cream and an eye shadow called "my date's my brother." You can always expect the unexpected from Benefit.
View all 6 Offers