Bath and Body
CATEGORIES
Filters
Shops
Skinnydip London look beyond what's been done before to find something exciting and new. They are a London-based lifestyle brand whose designs are inspired by everything around them. They are constantly on the hunt for the next big thing. They don't just create fashion accessories for the cool and the kind, they try hard to make a change in the world for the better.
Beauty Cutie offers the latest beauty products in an online beauty store, from hero brands to beauty influencers.
View all 11 Offers
Clean skincare that uses the latest, high-tech, plant and mineral actives. Works in harmony with your skin with clinically proven results.
View all 21 Offers
proto-col is a British brand specialising in collagen skincare, mineral cosmetics and advanced nutritional products. Incorporating "Informed Sports" registered products for performance and recovery, the brand has been supplying both celebrities, professional athletes as well as the general public for over 15 years. Now recognised as a a global leader in collagen and superfood technology, proto-col's range is guided by scientific research and incorporates the best ingredients available in the world. This is a truly ground breaking beauty and nutrition brand.
Show +

Free UK Delivery on orders over £25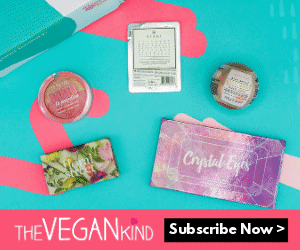 If you are, or are trying to, go Vegan this is the site for you. TheVeganKind have a Monthly Lifestyle Box, a Quarterly Beauty Box, and the UK's Leading Online Vegan Supermarket which is growing exponentially. We have just moved to 9k sq ft facility.
Hello of Mayfair are situated in the centre of London, they have an ever growing portfolio of inspirational gifts and unique accessories.
Show +

Free delivery with £50 spend
Luxury Hair Beauty products delivered to your door. With exclusive salon only brands such as ghd, Redken, Aveda, Kerastase, Dermalogica, Fake Bake many many more.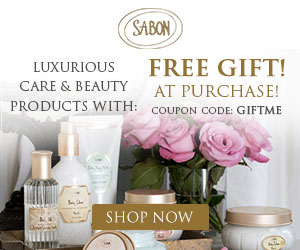 Each unique Sabon scent collection is carefully created from highest-quality aroma extracts from around the world, by an international perfume expert. Careful consideration is given to every ingredient.
Our product mix of cosmetics, fragrances and accessories appeals to the glamour gal in women of all ages. Products like boo boo zap, the super strength blemish blaster, and dr. feelgood, the ultimate skin mattifier, have quickly become every woman's best friend. Plus, gals love to laugh over names like "touch me then try to leave" cream and an eye shadow called "my date's my brother." You can always expect the unexpected from Benefit.
Show +

Free shipping over £25
Show +

3 Minis & free gift + makeup bag all for £35
Etsy is a marketplace where people around the world connect to buy and sell handmade and vintage goods.