Swimwear
CATEGORIES
Filters
Shops

Beyond Retro began in 2002 as a single warehouse-turned-retail store in East London. Fifteen years later, we have carved a unique identity as the leading vintage retailer - as well as a key contributor to the sustainable fashion movement.
Envie supply a stunning range of lingerie, nightwear & swimwear from some of the most attractive designer brands including Panache, Anita, Freya, Fantasie, Wonderbra, Playtex, Bravado, HotMilk and more. Short Listed for Etailer of the year 2012.
Show +

Up to 60% Off in the EnVie Lingerie Sale
Show +

Beautiful Nursing Bras available ...
Show +

Beautiful Swimsuits available ...
Show +

Strapless Bras ...
The Superdry brand has attained international recognition thanks to its wide appeal, capturing elements of both "preppy" and streetwear designs with a subtle combination of vintage Americana and Japanese imagery. Superdry offers T-shirts, jeans, sweaters, joggers, hoodies, jackets, shirts, rugby shirts, polo shirts, footwear, as well as bags and accessories. Superdry currently has 76 UK standalone Cult and Superdry retail stores and is sold in 91 countries worldwide. Superdry has enjoyed celebrity-generated publicity from the likes of David Beckham, Zac Efron and Helena Christensen, to name but a few.
Show +

20% off on everything
Boden sells competitively priced, well made, individual clothing that doesn't date.
Badminton, basketball, boxing, croquet, tennis, soccer, netball, pool, trampolines, table football, golf, squash, swimming, sailing, snooker, table tennis, rugby, fitness and cricket. Find a huge range of clothing, accessories and equipment with special offers and free delivery. Each sport has a separate department, once you enter the department you'll find all the items listed down the left side of the page and specials on the right. Don't be put of by the lack of anything in the centre of the page!
Golf
Balls, clubs, full sets, bags, clothing, shoes and a full range of accessories.
Fitness
Dumbells and weights, rowing machines, exercise bikes, treadmills, body fat monitors, heart rate monitors and lots, lots more.
View all 10 Offers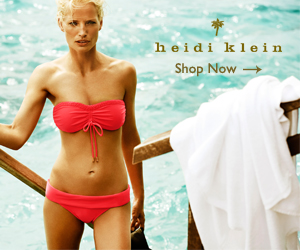 Luxury swimwear and beachwear exclusively from the designer Heidi Klein. Create the perfect holiday wardrobe, from barefoot chic to super yacht glamour.
Why not look great while you're working out? Sweaty Betty has a wide range of clothes to look good in on the beach, at yoga, in the gym and on the slopes.

They have got their own beautiful product line and complement their offer with products from brands such as Puma, Adidas by Stella McCartney, MBT, USA PRO, Nike and Asics.
Warehouse is a high street retailer that translates catwalk fashion into affordable clothing for women.
View all 6 Offers
Shop the latest women's, men's and children's fashion plus homeware, beauty and more.
Orvis offer a range of ladies' and gentlemen's distinctive country clothing, Barbour outerwear, luggage, gifts, dog beds, and the world's best fly-fishing tackle.