The Drinks Shop
CATEGORIES
Filters
Shops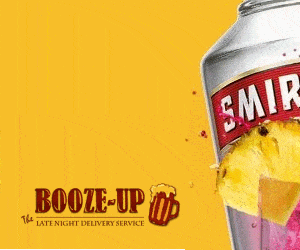 Booze Up is London, Surrey, Kent and Middlesex's premier on-demand alcohol delivery company providing fast alcohol drinks and cigarette delivery across 4 counties with average delivery times of just 24 minutes!
Show +

10% off entire order
Ethical Superstore offers fair trade and green consumer products from the world's leading ethical brands.

Ethical Superstore offers access to all the major fair trade and green brands including Cafedirect, Traidcraft, Green & Blacks, Divine, Ecover and many more. The full range includes gifts, cosmetics, foods, beverages, CDs, books, DVDs plus handmade lifestyle and fashion products.
Home Brew Online is a rapidly growing company selling home brewing beer and wine making kits, specialising in making this increasingly popular hobby accessible for everyone.

Brewing beers and wines at home is a fast growing hobby, it is now very easy to make pub quality beers from 25p a pint!

Now also selling fruit presses and crushers.
The Skinny Caffe have a range of all natural and safe, weight loss drink Programs and healthy low calorie snacks and yummy zero calorie Syrups.

Whether it's Coffee, Tea or Hot Chocolate - they have it!
"The UK's largest internet off-licence."
The Drink Shop stocks 'your usual and unusual' drinks, and what you can't find in the High Street, hopefully you can find within the The Drink Shop! If you can't find what you're looking for on the site, email them and they'll endeavour to find it for you. Beer, cider, spirits, wine, champagne and whisky (from Jack Daniels to hard-to-find Scottish Malts) as well as ice sculptures and hampers!
View all 7 Offers
The Scotch Malt Whisky Society is a club unlike any other. Our mission is to provide our members with an adventurous and fun journey of discovery of the world's widest collection of single cask whiskies.
Show +

FLAVOUR CONVEYOR KIT MEMBERSHIP OFFER FOR JUST £75
Love Coffee? So do we. We've been sourcing, roasting, living and loving good coffee since 2001. We hand-roast to order all our speciality coffees in small batches. Tiny, carefully-tended batches. To us, roasting is an art. Happy brewing.
View all 8 Offers
Every day a selection of the best Italian wines chosen by our expert team.
Show +

£10 Voucher code signing up to Tannico
Show +

Free delivery on orders over £149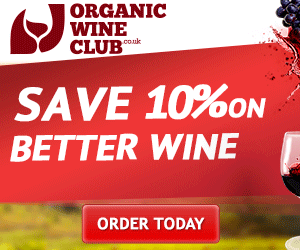 UK's first wine club solely dedicated to organic wines. Delicious organic wines, wine club offers and discounts, wine tasting at home subscription. Natural, biodynamic, sulphite-free, vegan-friendly organic wines available. Drink better, drink organic!
Just Miniatures was founded in 2003 by brothers Justin and Gavin Alexander, it's sole purpose was primarily to sell miniatures to the army of mini bottle collectors in the UK. Within hours of the initial (and rather basic) website being launched, the orders started flooding in. At first, the website listed only miniature Scotch Whisky bottles but the company received a multitude of requests for miniatures other than Whisky, such as Vodka, Gin, Rum, Brandy and Liqueur miniatures.
Show +

Spend £50 or more and get free delivery.
Show +

£26.90 for Proper No
Show +

Get £10 off purchases over £50
Show +

Buy Chambord Black Raspberry Liqueur Miniature 5cl
Show +

Get Miniatures for under 99p