The Drinks Shop
CATEGORIES
Filters
Shops
Home Brew Online is a rapidly growing company selling home brewing beer and wine making kits, specialising in making this increasingly popular hobby accessible for everyone.

Brewing beers and wines at home is a fast growing hobby, it is now very easy to make pub quality beers from 25p a pint!

Now also selling fruit presses and crushers.
The Skinny Caffe have a range of all natural and safe, weight loss drink Programs and healthy low calorie snacks and yummy zero calorie Syrups.

Whether it's Coffee, Tea or Hot Chocolate - they have it!
View all 7 Offers
The World's Premier Whisky site with 1300 different Single Malt Whiskies, over 100 Bourbons/American Whiskies, and a vast range of other whiskies from around the world. Also, an ever increasing range of other premium spirits from Cognacs to Liqueurs. 2 day Uk delivery service and International shipping to nearly every country of the world. Many special offers, gift packs, and whisky associated items such as hip flasks, books, etc. A very user friendly site with good back up service. Advice & recommendations are always on hand for both the drinker and collector, whether novice or connoisseur.
"The UK's largest internet off-licence."
The Drink Shop stocks 'your usual and unusual' drinks, and what you can't find in the High Street, hopefully you can find within the The Drink Shop! If you can't find what you're looking for on the site, email them and they'll endeavour to find it for you. Beer, cider, spirits, wine, champagne and whisky (from Jack Daniels to hard-to-find Scottish Malts) as well as ice sculptures and hampers!
View all 14 Offers
Loch Fyne Whiskies is a tiny shop in the royal borough of Inveraray with a huge knowledge of whisky. And it's that knowledge that makes them different.

They have a huge range of whiskies, from their very own blends and well-known malts to rare bottlings and irreplaceable expressions.
Show +

Our current whisky deals with big price drops on lots of great products
Your premier destination for Craft Beer delivered direct to your door!

Ales By Mail was created to champion the amazing beers produced by the craft breweries of the world, which offer so much more than the industrialised beers that dominate supermarket shelves today.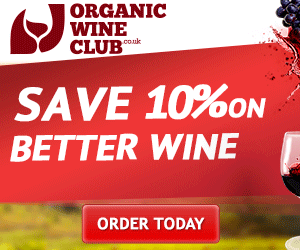 UK's first wine club solely dedicated to organic wines. Delicious organic wines, wine club offers and discounts, wine tasting at home subscription. Natural, biodynamic, sulphite-free, vegan-friendly organic wines available. Drink better, drink organic!
View all 6 Offers
The Whisky Barrel is one of the World's leading online whisky shops. They stock over 1,000 whiskies from around the world, including new releases, with an emphasis on fine and rare Scotch from independent distillers and bottling companies.
The Traidcraft website has the UK's largest range of Fair Trade products.

Traidcraft is the UK's leading fair trade organisation. Their mission is to fight poverty through trade, practising and promoting approaches to trade that help poor people in developing countries transform their lives.

On the site, find food, tea, coffee, wine, clothing, jewellery, accessories, homeware, toys, Christmas items, cards & paper and great gift ideas. We also stock some of the top fair trade brands like Geobar, Divine Chocolate & Cafedirect.
Van Bulck Beers was created in 2013 by Denis Renty, ex-chef and sommelier with more than 20 years experience in the food and drink industry. We only sell the finest quality Belgian organic craft beers.