Necklaces
Filters
Shops
The journey of silver jewellery begins here at e&e. Silver rings, gold plated earrings, pearl necklace, silver stud earrings, silver necklaces, silver earrings, ear cuffs, pearl earrings and many more. Silver jewellery that will come to life with you regardless of the material at e&e jewellery. The sparkle of 925 sterling silver jewellery including silver rings, silver necklace, silver bracelets, silver earrings and silver ear cuffs, the excitement of pear jewellery and fashion jewellery pieces, the dazzling happiness of gold earrings will take you to other realms. Our main aim is to supply cheap silver jewellery in the UK and Europe and have our customers experience great quality hand made jewellery shopping.
Show +

10 % for orders over £100
C W Sellors is one of the UK's leading independent jewellers, bringing the finest selection of luxury jewellery & watches from leading designers & brands. We have a huge selection of fine, fashion & fun jewellery available across each of our 16 boutiques based throughout the Midlands and northern England.

A family run business since 1979 with an intense passion for luxury jewellery and watches, specialising in British gemmology with our own in-house design team and talented craftsman who have created an unbeatable collection of award winning jewellery.
View all 10 Offers
Whatever you're looking for, you can rely on Goldsmiths. They have long been recognised and trusted for the value, quality and style of every piece in their stores.
Show +

Free Next Day Delivery
Established in 1856, F.Hinds is an independent, family-owned and run business which celebrated 150 years in 2006. They offer an extensive selection of diamonds, gold and silver jewellery, watches, clocks, collectibles and giftware and have an enviable reputation for friendly and professional customer service.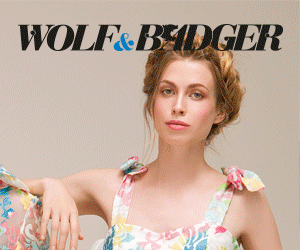 Wolf & Badger is a unique lifestyle brand showcasing and retailing the finest in independent fashion and design. Our boutique in Notting Hill promotes over 70 independent brands and we offer for sale online a curated selection of the very best pieces.

Free returns worldwide. No customs fees. Every order is gift wrapped.
View all 7 Offers
Etsy is a marketplace where people around the world connect to buy and sell handmade and vintage goods.
Pia sells truly creative and original gold and silver jewellery and fashion accessories.
H.Samuel is firmly established as the UK's favourite high-street jeweller and you can now shop online.

You'll find a great collection of fashionable and traditional diamonds, silver, platinum and gold jewellery, big-brand watches, stylish gifts and cute collectibles. With over 3,000 products to choose from, including H.Samuel exclusives, there's something to suit every occasion, taste and budget. Plus find buyers' guides, key seasonal trends and special offers online.
Ernest Jones is one of the UK's largest retailers of fine Jewellery, Diamonds, Watches and Gifts with over 200 high street locations throughout the country. Ernest Jones stocks some of the world's most prestigious and sought after luxury watch brands, such as TAG Heuer, Gucci, Emporio Armani, Rado, Omega, Dreyfuss Co and Longines to name just a few.
Argento is the UK and Ireland's leading Contemporary Jewellers. Argento has over 15 years experience in bringing high quality cutting edge jewellery designs to our customers. Argento are leading distributors in top designer brands, including Pilgrim.