The Home Store
Results from Shopping.com
Powered by
CATEGORIES
Filters
Shops
Laybrook Ltd are the UK's leading manufacturers of electric adjustable beds. This enables them to offer unbeatable value for money and include every possible accessory for the less able.
Show +

Save £100 on Thornbury Adjustable Bed single now only £655
Oak Furniture Superstore provide contemporary and traditional hand crafted furniture manufactured from solid oak and other quality hardwoods. Whether it's a modern oak and metal dining table, beautifully crafted sideboard or a rustic oak and cream kitchen table, there's something to suit every taste at Oak Furniture Superstore.
View all 11 Offers
www.oakfurnituresuperstore.co.uk
GANT is a lifestyle brand with an American Sportswear Heritage. They offer ranges for men, women, children and home as well as GANT Rugger and GANT by Michael Bastian.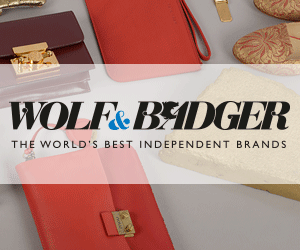 Wolf & Badger is a unique lifestyle brand showcasing and retailing the finest in independent fashion and design. Our boutique in Notting Hill promotes over 70 independent brands and we offer for sale online a curated selection of the very best pieces.

Free returns worldwide. No customs fees. Every order is gift wrapped.
View all 7 Offers
Bedeck Home is an independent bed linen company. As well as 2 stand alone stores in Ireland, the brand is also sold in House of Fraser. In addition to Bedeck bedding collections, they also create ranges for many other leading brands, including Sanderson, Harlequin, Joules, Scion, V&A and William Morris. The product range now includes designer duvet covers with matching pillowcases, cushions, throws and curtains as well as a wide range of luxury sheets, duvets & pillows and bath accessories.
Furniture Village is Britain's leading independent furniture retailer with 36 stores nationwide. They provide an extensive range of classic and contemporary furniture across living, dining and bedrooms as well as accents/lighting for those all important touches.
View all 19 Offers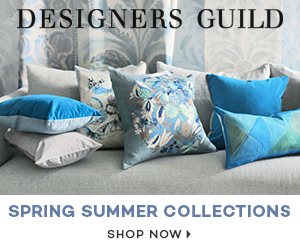 Designers Guild, established in 1970 by Tricia Guild, is one of the most well-known luxury furnishing businesses. It sells high-end fabrics, wall coverings & home lifestyle products. Their fabrics and wallpapers are all designed in the Designers Guild studio and are sold worldwide in over 60 countries and through the company's flagship stores on the Kings Road and Marylebone High Street, London.
Designers Guild also has an extensive range of coordinating Bed & Bath products and Home Accessories of the highest quality and has introduced these online in a newly designed and launched website in May 2008.
Designers Guild is famous for its innovative and creative high quality designs for the home, launching new seasonal collections twice per year to their loyal customer base. The customer base is very high end, fast movers with an interest in the home. Professional females with disposable income, 20 - 60 years of age with an interest in fashion and good design form the backbone of their customer profile.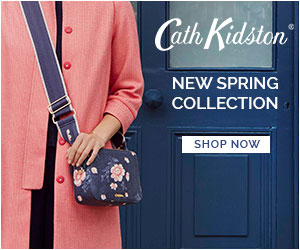 Cath Kidston Ltd. was founded in 1992 when Cath Kidston opened her first shop in Notting Hill. She started off selling old junk furniture and vintage fabrics, which sowed the seeds in creating her distinctive fabrics and product designs. The business has grown steadily since with an established fashion range.
There are now nine shops in the UK, seven of which are based in London. Successful openings in New York and Los Angeles have led to wider global interest - with a new store just opened in Tokyo.
Show +

Cath Kidston Sale Up to 40% Off Now On
Show +

Free Delivery On Orders Over £40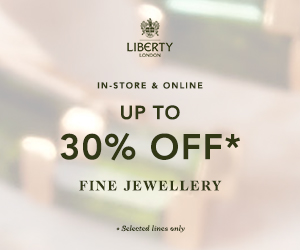 As one of London's best loved and completely unique emporiums, Liberty are staking their claim as the preferred destination for avant garde fashion, design, beauty, gifting and homewares.
The White Company is a specialist mail-order company offering a wide range of lifestyle products for the home, principally in White. The company philosophy is and always has been to provide only the finest quality at outstanding value for money. Almost everything they sell is made exclusively for them.