The Home Store
CATEGORIES
Filters
Shops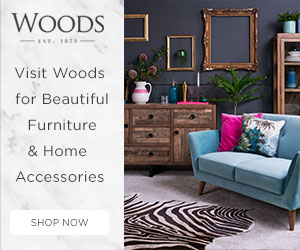 Shop at Woods furniture store for solid wood furniture. Buy quality wooden furniture, sofas, tables and chairs, kitchens, beds, mattresses and lighting.
Show +

20% Off with Code SUMMER20 in The Woods Summer Sale
Show +

25% Off Ercol Furniture in The Woods Summer Sale
Show +

20% Off Stressless Recliners and Sofas in The Woods Summer Sale
Beautify is a lifestyle brand committed to equipping females with the little things that inspire them to do amazing things. A passion that began selling table top make-up and jewellery storage, today we offer lighting, furniture, storage, art and more.
ManoMano is the online leader for DIY and gardening. Founded in 2013, our site is ranked among the top 20 most visited sites and offers over 3 million products, including information guides to help you with all of your projects.
Fitted bedroom furniture - from order to completion in only 3 weeks.
Beautiful Danish contemporary furniture.
Visit one of our showrooms to experience our kitchen and bedroom ranges. See first-hand the quality of our Artisan workmanship and award-winning paint finish. Our designers will be pleased to talk you though the options, showing you our wonderful selection of accessories and handles, together with top of the range appliances, flooring and lighting. Come and see the many different solutions available to make sure that you can truly personalise your space.
Bringing you millions of products from thousands of sellers, OnBuy is an innovative and rapidly growing online marketplace. As a direct Amazon alternative, OnBuy delivers fantastic choice and even better value. Our low fees for sellers mean big savings for you - whether you're buying Toys, Tools or the latest in Tech!
Shop the latest women's, men's and children's fashion plus homeware, beauty and more.
For those of you who want up-to-the-minute fashion at affordable prices, M&Co. is the store for you! Offering all the latest looks for the whole family, including petite and plus sizes for the ladies, and with new collections arriving daily - there couldn't be a better time to shop for those fashion essentials. For those who would like to create a new look for your home as well as yourselves, take a look at the fantastic homeware range!
House of Fraser is Britain's leading retailer of designer brands and one of the best known names on the UK high street. With 61 enviable locations across the country, House of Fraser has presented customers with an unrivalled national department store for more than 150 years and is now offering the opportunity to buy online.