The Pet Shop
CATEGORIES
Filters
Shops
Northampton Reptile Centre was established 20 years ago and is regarded as one of the country's leading reptile specialist stores. When you walk around Northampton Reptile Centre, talking to the team, it's evident that the animal welfare is taken personally.
They educate and guide all customers on habitats, welfare and correct dietary needs to ensure their reptile pet prospers.
Show +

Order before 12pm and get free next day delivery on orders over £79
Show +

100s of reptile products reduced in price
Show +

Start a Livefood Subscription & Get a FREE care kit
Show +

Apply for 0% Interest-free credit available on orders over £250
Show +

Get a free ProRep Jelly Pot with any livefood purchase
The UK's only value garden centre. Homeware, Garden & Outdoors, Pet Supplies, Toys & Games and Electrical Appliances.
Show +

Save £15 with £250+ Spend
Show +

Save £8 with £160+ Spend
Show +

Save £4 with £55+ Spend
From the founder of LOVEFiLM and graze.com, tails.com is one of the UK's most exciting new companies and the fastest growing in the pet industry, they are revolutionising the way people feed their dogs.

How are they doing this? With tailor-made pet nutrition for every pet.

Tails believe that every dog should be fed with food that is as unique as they are. Tell them about your dogs and Tails design every single bag of food specifically for each of them, based on their individual needs. They then blend each dog's food by hand and deliver it for free, saving you carrying heavy dog food back from the shops.
Show +

60% off first order
With a huge catalogue of innovative products, Easylife aim to help you with everyday practical issues.
View all 8 Offers
The Zooplus pet shop offers a wide range of products for dogs, cats, small animals, birds and fish. You'll find excellent quality and premium brands at a great value. With regular sales and special offers, you're sure to find the perfect pick for your pooch as well as your pocketbook. Shipping is free for orders over £39.
Monster don't just deliver pet supplies - food, accessories and medication; they deliver everything that goes with having a pet. That means all the passion, personality and above all, happiness.
View all 23 Offers
Expert Verdict is probably best-known as the publisher of Britain's favourite product review catalogue, full of ideas and innovations for life, the home and travel. Whether you're looking for the latest technical innovations or an unusual gadget gift, you'll find all you need at Expert Verdict. They have hundreds of clever and innovative products, most of which you won't find in the high street and many of which are totally exclusive to them.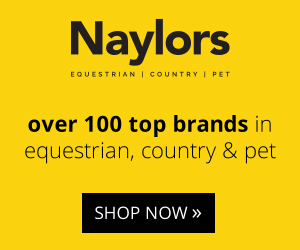 Catering for horse owners, riders and country walkers alike, our product range is extensive, with thousands of products in our catalogue. Products range from saddles, riding hats and horse rugs to riding boots, wellies and wax jackets.

Naylors offers brands such as Barbour, Joules, Hunter and Ariat coupled with our excellent customer service. All products offered are in stock and despatch the same working day.
Gardening Direct offers a fantastic range of great value, top quality plants, grown under greenhouse conditions and delivered direct to your door.

Choose from a fantastic product range including:
Bedding Plants
Perennial plants, bulbs and bare roots
Jumbo plants
Established plants
Vegetable seeds and plants
Gardening hardware range
Pet product range
Garden bird supplies
Show +

13cm Pot Collections
Pooch & Mutt believe in the power of good nutrition, that 'good health starts with what we eat', and that this is as true for our four-legged friends as it is for us. Pooch & Mutt foods are not only free from the junk found in a lot of dog foods, they are also packed with natural, powerful active ingredients to help your dog lead a happy, healthy life.
View all 10 Offers