The Pet Shop
CATEGORIES
Filters
Shops
Butternut Box is the UK's home for fresh dog food delivery. All of our healthy, home cooked meals are delivered direct to your door. Made with human grade ingredients, and perfect for fussy eaters or sensitive tummies.
Barking Heads & Meowing Heads is a wholesome range of pet food, made with natural ingredients of the highest quality and created by a group of people who love pets and care about what goes into their bowls. Buy online today for fast and free delivery to your door.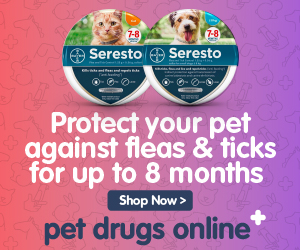 Pet Drugs Online is trusted by thousands of pet owners in the UK. Low prices, fantastic service and fast delivery. Established in 2005 and now Britain's biggest retailer of veterinary prescription medicines. We also sell food, accessories + much more. Try us today and see how much you can save.
View all 26 Offers
Devoted makes premium, grain-free food for cats and dogs. Our food is hypoallergenic and prepared using only the finest quality human-grade ingredients.
Northern Parrots sell the UK's largest range of food, toys, cages and accessories for parrots and smaller pet birds.
They have all the major brands of food, treats and supplements, hundreds of fun, exciting toys, a huge range of cages and much more - in fact everything for your parrot.
We create natural, delicious, wholesome food for dogs and cats because we believe our pets deserve to eat proper food that's full of nourishing ingredients. We all know a balanced, nutritious diet is key to staying in tip-top condition, inside and out.
A chain of pet superstores.