Moss
No products added yet.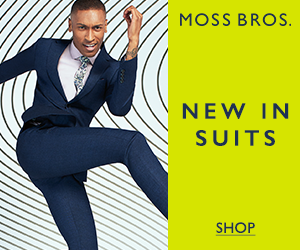 From modest beginnings in 1851 in a corner of London's Covent Garden, Moss Bros has been at the forefront of menswear through the decades. WW1 military, 20s royal courts, 30s cruise liners, 60s mod fashion, 80s power suits, today's high-profile society events - and they're still ahead of the game.

Their proud and unique heritage gives them the core values they've held since the beginning: an unceasing commitment to quality service and products. Their talented buyers, knowledgeable store assistants and caring customer service team make up the Moss Bros family of the 21st century, leading the market into the exciting times ahead.
View all 10 Offers