Men's Shirts
Results from Shopping.com
Powered by
CATEGORIES
Filters
Shops
The Superdry brand has attained international recognition thanks to its wide appeal, capturing elements of both "preppy" and streetwear designs with a subtle combination of vintage Americana and Japanese imagery. Superdry offers T-shirts, jeans, sweaters, joggers, hoodies, jackets, shirts, rugby shirts, polo shirts, footwear, as well as bags and accessories. Superdry currently has 76 UK standalone Cult and Superdry retail stores and is sold in 91 countries worldwide. Superdry has enjoyed celebrity-generated publicity from the likes of David Beckham, Zac Efron and Helena Christensen, to name but a few.
The Savile Row Company produces some of the finest luxury clothing available in the UK today.

Prices start at around £30 for a superb Swiss Cotton shirt and around £300 for a crease resistant all Italian wool suit.
Simon Carter is a British designer fashion brand established in 1985 which thrives on inspiration gleaned from a vast array of sources including the worlds of fine art, the decorative arts, architecture and couture through the ages.
View all 7 Offers
Trouva offers instant access to over 10,000 products from London and Brighton's best independent boutiques. We offer a curated selection of unique home, fashion and gift items for the style-savvy shopper. We offer free worldwide shipping and Click & Collect or 1 hour delivery in London.
Women's Clothing at New Look is a collection of affordable and trendy clothes at amazing prices. Shop online for this season's latest trends in Womens Dresses, Tops, Trousers, Jeans, Swimwear, Shirts, Footwear Jewellery and more.
The 'Inspire' range has clothes in sizes 16 to 24.

New Look now also sell Kidswear and Menswear.
From their original home in the Scottish Borders' town of Hawick, Lyle & Scott has built a reputation as a high quality brand with a 130 year history in the design and manufacture of authentic apparel handled with the hereditary skills of generations of fine craftsmen and women. Now with 5 collections (Vintage Mens, Vintage Ladies, Archive, Heritage & Club) all featuring the iconic Eagle, Lyle & Scott is a brand favourite.
Woodhouse clothing is a men's luxury brands retailer. Established in 1975, it has a long tradition of providing the highest quality brands with a personalized service.

Offering the best clothing & accessories from brands like: Armani, Hugo Boss, Duchamp, Raf Simons, Kenzo, Stone Island and True Religion to name a few. Woodhouse clothing is a premier provider for the discerning, fashion-conscious man.
Part of the TJX Companies, TK Maxx is a nationally and internationally famous brand. Offering menswear, womenswear, childrens-wear, accessories, homewares, toys, gifts and much more, they cater for all customers' needs. Not only do they offer the quality of product, but also amazing savings, conveniently on mobile, tablet and laptop 24/7 for your convenience.

The TK Maxx experience is unique; stock in every store is different - and your nearest store is the one in your pocket or handbag or on your computer at home. Big brands come at low prices, with 60% discount always applied. The range is breath taking, with probably the biggest range of brands in one store or website in the UK. The brands cannot be named, but the fun is going into store/onsite and hunting for that hidden treasure!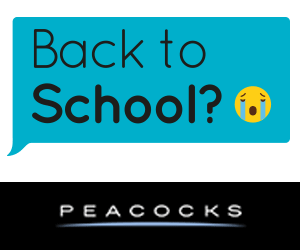 Now you can shop online from the womenswear collections at Peacocks from anywhere in the country.
View all 16 Offers
Suit Direct provide a huge range of men's designer suits at great prices, available in a variety of colours and styles to accommodate all tastes. The site also offers a fantastic range of casual and formal wear as well as accessories from the best brands. Clothing available is of real quality whilst being exceptional value for money.