Men's Clothes
Results from Shopping.com
Powered by
CATEGORIES
Filters
Shops
Farfetch is the ultimate online designer shopping destination with designer labels brought together from over 400 of Europe's most influential boutiques. From fashion's global names to its rising stars, farfetch.com is the place to shop for them all.
The Superdry brand has attained international recognition thanks to its wide appeal, capturing elements of both "preppy" and streetwear designs with a subtle combination of vintage Americana and Japanese imagery. Superdry offers T-shirts, jeans, sweaters, joggers, hoodies, jackets, shirts, rugby shirts, polo shirts, footwear, as well as bags and accessories. Superdry currently has 76 UK standalone Cult and Superdry retail stores and is sold in 91 countries worldwide. Superdry has enjoyed celebrity-generated publicity from the likes of David Beckham, Zac Efron and Helena Christensen, to name but a few.
The Idle Man is an online men's fashion retailer providing advice and products suited to the modern male. Our brands cater for every style with Levi's, Vans, Majestic Athletic, Farah Vintage and Religion being perfect examples of our roster's diversity.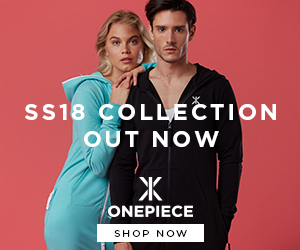 Since Onepiece's first jumpsuit created on a lazy Sunday by three friends in 2007, the brand has created a global phenomenon; the connection of premium street style with the ultimate comfort wear.

Today, Onepiece is one of the world's top 100 fashion brands on Facebook (1+ million fans) and is worn by the world's biggest influencers including Beyoncé, Gigi Hadid, Justin Bieber, Cara Delevingne and Taylor Swift.

Onepiece leisurewear ranges from stylish jumpsuits, joggers and jackets to premium hoodies and t-shirts.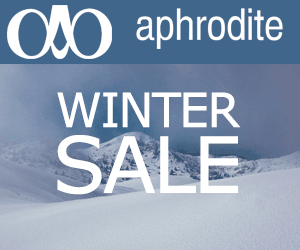 Aphrodite was formed in 1994 selling contemporary men's fashion and designer clothing. Aphrodite stock the likes of True Religion Jeans, Paul Smith Jeans, Y3, Lyle and Scott, Evisu Jeans and Edwin Jeans along with other top men's designer clothing brands.
GANT is a lifestyle brand with an American Sportswear Heritage. They offer ranges for men, women, children and home as well as GANT Rugger and GANT by Michael Bastian.
Triads have a huge range of popular designer clothing from brands such as Stone Island, Vivienne Westwood, Paul Smith and Stussy and many others. They have managed to remain at the forefront of cutting edge fashion, retaining their cultured, cool status and have a reputation in the industry as a cutting edge retailer.
Simon Carter is a British designer fashion brand established in 1985 which thrives on inspiration gleaned from a vast array of sources including the worlds of fine art, the decorative arts, architecture and couture through the ages.
View all 36 Offers
Established in 1982, Psyche is a palatial shopping Mecca, stocking a fantastic range of mens and womens designer clothing online. The multi award winning store and website, where international fashion and lifestyle design meet contemporary art, luxury tailoring, footwear, gifts and accessories for women, men and children. With over 150 of the world's top designer brands, there is something for everyone and every budget.
The North Face® fundamental mission remains unchanged since 1966: building the best gear for the outdoors, supporting the preservation of wild places, and inspiring a global movement of outdoor exploration.