Special Occasions
CATEGORIES
Filters
Shops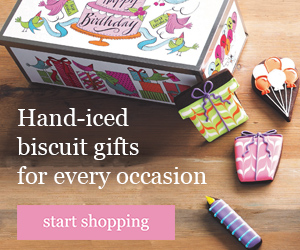 "Why send flowers when you can send biscuits instead?"

Biscuiteers provide beautiful hand crafted biscuits, chocolates and cakes suitable for any celebratory occasion.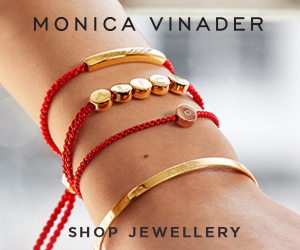 Award winning jewellery brand Monica Vinader is the brand of choice for elegant and wearable jewellery.

Shop for the Fiji bracelet, stackable rings, personalised jewellery and other gift ideas.

See the selection of bracelets and pendants which you can have engraved - for free!
Show +

Free Standard UK Delivery on All Orders ...
Show +

Receive Free global Delivery
Etsy is a marketplace where people around the world connect to buy and sell handmade and vintage goods.
The Hotel Chocolate Tasting Club is brought to you from Hotel Chocolat. It all comes down to one simple but endlessly exciting word, passion - Hotel Chocolat's for fresh, authentic and original chocolates; their chocolatiers' for creating true masterpieces; and their members' for tasting and rating them.
Looking for a wedding gift? Confetti has a great selection of gifts for all occasions, as well as an extensive and stylish range of party products and wedding favours. They also have a popular and easy to use gift list for couples with a choice of over 2,000 gift ideas from under £5 to over £1000.
For Christmas there are Cards, Party Accessories, Stocking Fillers and much more.
As one of London's best loved and completely unique emporiums, Liberty are staking their claim as the preferred destination for avant garde fashion, design, beauty, gifting and homewares.
The UK's leading Health and Beauty website. The on-line shop covers healthcare, beauty, personal care, sunshop, mother and baby, and fitness ranges, with over 12,000 products, half of which are exclusive to Boots. In addition, they provide a wealth of information and advice, daily health news and features. And as you would expect from Boots, they also offer generous Advantage card points for registration and shopping.
Now selling mobile phones, kitchen appliances, CDs, DVDs, computers, lingerie and fresh flowers!
View all 28 Offers
Aspire Diamonds is a jewellery company based in Birmingham's historic Jewellery Quarter. They specialise in engagement rings and diamond jewellery, and stock hundreds of independently certified diamonds.
The Amazon Gift Store has suggestions for every member of your family, from stocking fillers to luxury presents.
The UK's top web retailer of personalised and special gifts.