The Gift Shop
CATEGORIES
Filters
Shops
Swarovski - The Magic of Crystal
The multifaceted cosmos of Swarovski Crystal never ceases to fascinate with new surprises. New Swarovski products are launched regularly throughout the year, so don't miss out! All of the new products from Swarovski Giftware (Silver Crystal, Crystal Moments and Crystal Paradise), Crystal Decor and Daniel Swarovski Home Accessories, Swarovski Jewelry and Accessories are now available online.
Free giftwrapping.
The National Trust Online Shop has a wide range of gifts, quirky kitchen ranges, books and environmental and gardening ranges. Some of their bestsellers are from their National Trust range including National Trust Monopoly. Their rugs are also bestsellers which are made in the UK.

All profits go towards helping the National Trust look after the special places in its care. This includes over 300 historic houses and gardens and 49 industrial monuments and mills and also forests, woods, fens, beaches, farmland, downs, moorland, islands, archaeological remains, castles, nature reserves and villages.
Melt Chocolates offer the best chocolates in London. They are handmade fresh on the premises every day by their chocolatiers. Melt is an award wining chocolate shop based in Notting Hill and is also available from Selfridges and Harrods.
Show +

Get your first box for £9.99
ROX is one of the UK's most exciting and inspiring luxury jewelers. Specialising in breath-taking diamonds, luxury timepieces and cutting edge designer jewellery, ROX brings you contemporary classics, individual pieces and designs straight from the catwalk.
Trollbeads - the original since 1976. Trollbeads jewellery is made from 18-carat gold, sterling silver, Italian glass, freshwater pearls and precious stones, and is created from a blend of traditional and modern techniques.
Show +

Free Delivery on All Orders
Show +

Receive 15% Off ...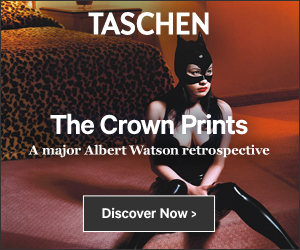 TASCHEN is the world's leading art-book publishing house. The company is known for having created a dazzling, audacious, and controversial world of eye-catching coffee table books spanning architecture, art, design, fashion, photography, style, and travel.
Discover our amazingly rich history and heritage in the jewellery world and find out why we are the best!
Sheridan is a luxury brand and their customers love the premium products they consistently deliver. Sheridan is known in Australia for providing the very best bedding and here in the UK, more and more people are pleasantly surprised every day as they overdeliver on sheer luxury and longevity.
Show +

Save 50% off Luxury Cotton Towels
Show +

Extra 5% off all Sheridan Products 2019
Show +

Save up to 50% off Luxury Cotton Sheets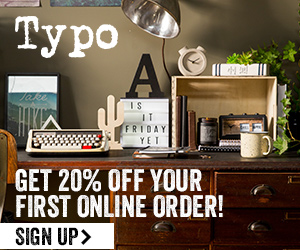 Typo are an Aussie gift, stationery and lifestyle brand and they have been around since way back in the day (aka 2009!) Typo has everything you could possibly want and things you never knew you had to have!
David Shuttle Ltd has been trading in Fine Dining, Gifts and Jewellery for more than 30 years. We have established ourselves as one of the UK's largest retailers of Swarovski Crystal, Riedel Crystal, Emma Bridgewater and Lalique to name but a few.
View all 10 Offers