The Gift Shop
CATEGORIES
Filters
Shops
Thousands of unique, premium quality gifts for the whole family. This site is well laid out and there is a very useful gift wizard which will help you find the perfect prezzy. Lots of modern designs and a wide range of prices.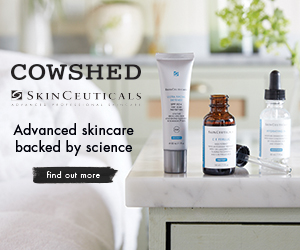 Cowshed is a range of natural, therapeutic plant-based products with cheeky names but serious benefits. They use organic, wildcrafted and fairly-traded botanicals from sustainable sources, without the use of synthetics or preservatives. Made in England.
23andme gives you access to your genes.

Sign up, spit into a tube, send it back and get access to your genetic results.

You can also investigate your ancestry - what percentage of your genes are actually Neanderthal? - and even the possibility of finding distant relatives.

Details describe 23andMe's Personal Genome Service® DNA collection kits and related services available in the United Kingdom and Ireland. Customers in the UK and Ireland have access to health-related reports including genetic risk factors for various health conditions, drug response, trait reports and inherited conditions. Health-related reports are not available in the United States.
Looking for a wedding gift? Confetti has a great selection of gifts for all occasions, as well as an extensive and stylish range of party products and wedding favours. They also have a popular and easy to use gift list for couples with a choice of over 2,000 gift ideas from under £5 to over £1000.
For Christmas there are Cards, Party Accessories, Stocking Fillers and much more.
Established in 2003, Tree2mydoor operates like a mail order cut flower business, but with one big difference - we sell trees in place of flowers! Our refreshing range of green gifts includes native tree seedlings, topiary trees, citrus trees, bay trees and olive trees. Each tree gift comes individually packed, complete with a personalised greetings card and care guide. Customers who place an order online with us automatically save 10% off normal prices.
Create your very own unique and customised cakes, boxes of cupcakes or helium balloons at bakerdays. They make it simple to choose a design, size and delicious recipe, and then personalise it with your own photos and a special message.
View all 8 Offers
The Natural Collection is one of the world's leading retailers specialising in green products, environmentally friendly gifts and household items.
All sorts of gifts for all sorts of people. From champagne and chocolates & hampers to a flight in a helicopter, winetasting, or even a snowboarding lesson. There are sections on flowers, gagets, speed, play, adventure, adrenalin and chill.
View all 10 Offers
The Hut is a leading luxury online department store bringing you the very best from their breadth and depth of quality, luxury brands. They specialise in fashion, homeware, beauty, and lifestyle products. Whether you're looking to update your wardrobe, home, or even treat a loved one, they have something for everyone.
View all 8 Offers
Design55 is one of the UK's leading design stores specialising in contemporary furniture, lighting, home accessories and gifts.