The Gift Shop
CATEGORIES
Filters
Shops
Sheridan is a luxury brand and their customers love the premium products they consistently deliver. Sheridan is known in Australia for providing the very best bedding and here in the UK, more and more people are pleasantly surprised every day as they overdeliver on sheer luxury and longevity.
Show +

Save Up To 60% Off Luxury Quilt Covers
Show +

Save up to 50% off Homewares and Accessories in the Sheridan Sale
Show +

50% off Luxury Cotton Towels
Show +

Extra 5% off all Sheridan Products 2019
Studio offers the latest fashions, cards and wrap, gifts, toys, household and electrical goods. We also offer hundreds of products that can be personalised at no extra charge, including cards, toys and gifts as well as many clothing items.
Konditor & Cook, a double act of pastry chef and cook, or sweet and savoury food, is the brainchild of German born Konditormeister Gerhard Jenne and was founded in 1993.

There are six sites in central London. Each location has its own unique atmosphere and architectural character, but all provide fresh handmade food using high-quality ingredients.

We take pride our original baking and consistent quality, using organic, free-range eggs and natural butter. Konditor & Cook is particularly well known for our extensive range of brownies and legendary chocolate & vanilla Curly Whirly cake, as well as products such as gingerbread people and signature Magic Cakes which reflect our humorous take on the daily bake.
Melt Chocolates offer the best chocolates in London. They are handmade fresh on the premises every day by their chocolatiers. Melt is an award wining chocolate shop based in Notting Hill and is also available from Selfridges and Harrods.
Light and colour – two things that together lift our mood, make us smile and generally put a spring in our step.

And that's where Cable & Cotton Fairy Lights can help. They sell colourful fairy lights in millions of possible colour combinations to liven up your living room, pep up your office, add some mood to your place of inspiration or act as a soothing night light for your child's bedroom.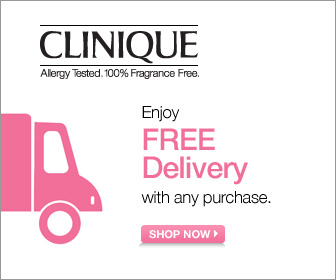 Each beautifully crafted Clinique skin care and makeup product is Allergy Tested and 100% Fragrance Free.
Show +

10% Off Your First Order ...
Show +

Complimentary Treats with Every Order on Clinique.co.uk
Show +

Enjoy Free Standard Delivery with All Orders
Buy jewellery online from the high-street chain.
Montezuma's specialise in bringing together fantastic quality ingredients in an innovative fashion to create delicious and unusual chocolate products. The quality of their ingredients is their priority and this means that many of the products are organic. All of their products are made by them in West Sussex and they have a strong ethical stance and conduct business under their 'trading fairly' policy. This ensures that their suppliers, customers and all those they come into contact with are dealt with properly and fairly along the way.

Montezuma's were launched in 2000 from a tiny shop in Brighton and have since opened another 4 shops, and an online store which has gone from strength to strength.
Show +

FREE delivery on all orders over £75
Activity Superstore specialise in unique Gift Experiences, ranging from high speed driving to relaxing & indulgent pamper days.
ROX is one of the UK's most exciting and inspiring luxury jewelers. Specialising in breath-taking diamonds, luxury timepieces and cutting edge designer jewellery, ROX brings you contemporary classics, individual pieces and designs straight from the catwalk.